Central High School

Class Of 1979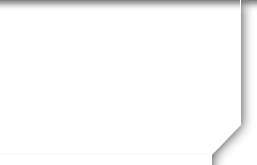 In Memory
Bryant Anderson
Bryant Anderson
June 6, 1961 - February 24, 1994

Date Deceased: February 24, 1994. Bryant was 32 years old.
Cause: long-term illness
Classmate City/State: Rapid City, SD
Survived By: Parents Ann and Charles Anderson, and sister Charlene Anderson (Williams), all of Rapid City, SD.
Bryant's mother, Ann, was the 2nd grade reading teacher for '79er Classmates who attended Horace Mann Elementary School, and his father, Charles, was a mathematics teacher for '79er classmates at Central High School (see the Sr. Yearbook Pine Cone 1979, page 55). Bryant's sister Charlene is also a Cobbler (Class of '78).
Bryant's birthday was June 6, 1961. Bryant was a native of Rapid City and attended Robbinsdale Elementary, South Junior High, and Rapid City Central. (Bryant's graduation picture is at right.) After graduation, Bryant moved to Ann Arbor, Michigan, where he became a master chef with the University of Michigan's Banquet Services.
Other than Bryant's memory, his lasting contribution to family and friends is his pottery artwork, in which he possessed impeccable skill and artsmanship. Bryant's flair for pottery handicrafting was unparalleled (see photo below). He mined his own clay for all his artwork, and mixed all his potting glazes himself.
The photos and information placed here for Bryant were provided by his mother, Mrs. Ann Anderson. Thank you again Ann, on behalf of the entire Class of 1979, for bringing us up to date on your son. Bryant was - and still is - our beloved '79er Classmate. Once a Cobbler, ALWAYS a Cobbler.
Bryant on top of Wildcat Mine near Custer, SD. 1993.
A sample of Bryant's pottery artwork.
---