Central High School

Class Of 1979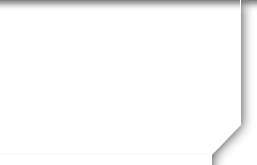 In Memory
Ralph Jackson
Ralph Darnell Jackson

Ralph Jackson, Rapid City Cobbler and fiery basketball player from the Class of 1979, died on Saturday, October 18, 2003, while at the Indian Health Service Hospital in Eagle Butte, SD. Ralph was 42 years old.

Survivors include Ralph's mother, Marie Jackson, of Rapid City; his stepfather, James Hairston, Rapid City; five siblings, Michael, Jamie, and Tomy Jackson, all of Rapid City; Deanna Burris, Jacksonville, NC; and Rodney Jackson, Florence, CO; and a special friend, Voleeda Seth, of Eagle Butte.
Ralph was so proud of his three children: Katana, from Morris, MN, and Monty and Audrieana, both of Rapid City.
Ralph's wake service was held Wednesday, October 22, 2003, at the Mother Butler Center in Rapid City, with the Rev. Simon Looking Elk officiating. Ralph is interred at Mount Calvary Cemetery in Rapid City, SD.
Rapid City Daily Journal. Obituary October '03