Central High School

Class Of 1979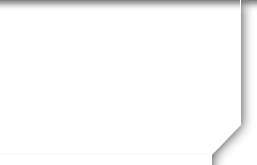 In Memory
Mary Ressl (Young)
Mary Ressl
Mary Margaret Ressl, 57, of Rapid City, SD, passed away on January 4, 2019. Mary was born to William Ressl and Chick Cutschall, February 11, 1961, in Alexandria, Virginia. Mary grew up in North Rapid's Horace Mann neighborhood. She attended Horace Mann Elementary and North Junior High. She graduated from Central High School in 1979 and received an Associate's degree from Western Dakota Tech in 1987.
Mary was married to James Young in 1981, and they lived together in Rapid City and Jackson Hole, WY. Together they raised 1 child, Nicole Johnson of Rapid City, SD. Nicole is married to Dustin Johnson who together have 8 children. Mary and Jim Taylor had Megan Young of Rapid City, SD. Megan is engaged to Brandon Jones and together they have 2 children. Mary and Harold Steen had the great Kyle Steen of Rapid City, SD. Kyle is married to Jillian Steen and together they have 1 child.
She is preceded in death by both her parents, William Ressl and Eldean "Chick" Cutschall.
Mary is survived by her 3 children; Nicole, Megan, Kyle, and 12 grandchildren. Her 6 siblings; David Ressl, Teresa Spry, John Ressl, Julia Ressl, Wolfe Ressl, Deanie Jonas and 27 nieces and nephews. She will be remembered as a mother who loved her children unconditionally. Mary was an administrative assistant until she retired in 2005 and was passionate about working for the Rapid City school district.
Mary loved to collect pandas, vintage cans, and was an avid fan of the Vikings. When the weather was warm, Mary could be found outside gardening, and her other hobby included making the most beautiful dream catchers. Mary absolutely loved all of her family. Remember to bring her home in your heart, make her a place to visit often, and ask for her guidance so that she may give it. Mary will always and forever be in our hearts and her memory will never be forgotten.