Central High School

Class Of 1979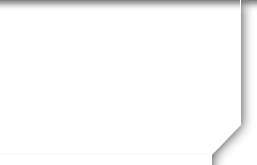 In Memory
Art Robinson (Honorary '79er & Teacher)
Mr. Art Robinson
Teacher, sportsman, loving father to three children, and devoted husband of 37 years to his wife Donna, Art Robinson passed on February 13, 2019.
A native of Tenafly, NJ, Art graduated from the University of Iowa in 1960 with a degree in history and with the sound track of Route 66 playing in his ear, he headed west. He apparently abandoned that road trip, when he got a job teaching in for Rapid City for 40 years. During that time, he attained a Master's degree in history and was recognized for his skill and knowledge by being named the Distinguished Teacher by the White House Commission for Presidential Scholars in 1995. The School of Mines also awarded him the Award for Outstanding Teaching in 1999. In 1976 Art was the named Rapid City Central High School teacher of the year, an award he later won again. What made the honors so special to Art was that the nominations came from the students, not the administration.
Outside the classroom Art was known as the "Voice of the Civic Center" for his energetic announcing of Central games and emceeing other school activities. He also earned a reputation as a tough but fair umpire over two decades of calling softball and baseball games, and was eventually inducted into the American Softball Association Hall of Fame. To the players he will be remembered for a strike three "OOUUT" call that was played on a regional radio station at the start of every season. Art's golf buddies will miss his participation in the foursomes at the Elks golf club where he played most summer days, weather permitting. And even if it didn't.
Upon retirement, Art's daily routine began with a walk with the dogs, enjoying the sunrise and the changing weather throughout the year. Then came the reading. And the reading. Art was as much of a student as the best his students, maintaining a life-long interest in history, his favorite subject. The depth of knowledge that so impressed his colleagues at Central only grew deeper when he had more time to devote to his passion.
Art's primary enjoyment, however, was knowing that his children were happy and successful in their own lives and careers. The founder of an apparent dynasty in education, his daughter Teri teaches at SDSU while his sons Mike who teaches at the College of Western Idaho and Heywood followed his footsteps to teach in the Rapid City system. Three grown grandchildren, Taylor, Alyssa, and Alec have also found careers in education.
Grateful for having shared his life and love are wife, Donna. Children Teri (Marty) Johnson of Brookings,SD, Mike (Heather) Robinson of Boise, Id and Heywood (Andy) Robinson of Rapid City. Grandchildren Taylor (Nefeli) Johnson, Aylssa(Spencer) Laufmann, Alec (Alexa) Johnson, Emily Johnson and Elliot Johnson. Bennett Robinson and Naia Robinson, and Casimir Robinson and Sylvia Robinson. Great-grandchildren Logan and Adalyn Laufmann. Brother Jim (Linda) Robinson of Florida. Special daughters Annabel Boyer and Rose Pierret from France and of course, the furry kids, Clementine and Monty.
A memorial visitation was held on Sunday, February 17, 2019 at Kirk Funeral Home, with services on Monday February 18, 2019 at Canyon Lake United Methodist Church.