Central High School

Class Of 1979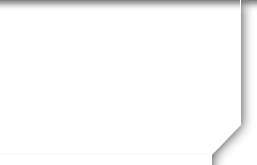 In Memory
William "Bill" Robinson VIEW PROFILE
Will Doane "Bill" Robinson, 86, died Tuesday, April 29, 2014, at his home, finishing his last race.
He was born July 7, 1927, in Pierre, SD, to Will Grow Robinson and his wife Martha Slattery. He graduated from Pierre High School in 1945 and his team won the state basketball championship for the Governors in 1944. Attended Yankton College and the University of South Dakota competing in basketball and track and field. He received his masters degree at Texas A&M University in College Station.
He started his teaching and coaching careers in Burke, SD, where he met his wife, Donna Deffenbaugh. Will and Donna started their family in Murdo, SD, where Will continued his teaching and coaching career with stops in Groton and Clear Lake before moving to Rapid City in the mid-60's. By the time he and his wife left Groton, five children had arrived: Rande, Candyce, Vicki, Rodney, and Roger. Let the races begin! Will was particularly good at coaching middle distance and distance runners including his 4 X 880 yard relay team from Clear Lake that set the all-time state record and beat all the big schools at the state track meet.
Will taught and coached at North Junior High before moving on to Rapid City Central as the head cross country coach and an assistant track and field coach. In 1973, Will started his head coaching position in track and field after working with Coach Mel Minton and with support from Howard Naasz. Will guided the Rapid City Central Cobblers to several state championships in both cross country and track and field and numerous individual titles for some of his top-notch athletes. Two of his most special championships were his boys' team in 1983, that won the overall state team title and his girls' 3200 meter relay team of 1988, that still holds the school record at RCC (Petrik, Simmons, Mattis, Knight). "Once a Cobbler, Always a Cobbler."
In 2004, he received the Rapid City Officials Club Sports Hall of Fame Coaches Award for his dedication coaching young athletes throughout South Dakota and Rapid City. He followed all sports in South Dakota and thoroughly enjoyed following the PGA Tour and the boys from Onida. He also, in his travels and retirement, followed track and field to the Olympic track and field trials on several occasions getting to watch some of the South Dakota greats that had qualified. He attended other big meets including the Penn Relays, Drake Relays, Texas Relays, Mt. Sac Relays, Division 1 Nationals, Howard Wood Relays, and the Summit League Championships. His son Rodney will miss having a track and field enthusiast to attend meets with.
Will worked a variety of summer jobs to make ends meet and support his family including pounding spikes on the railroad, delivering milk, being known as "Wild Bill" the stagecoach driver, delivering people, history, and bits of knowledge while driving bus tours through the Black Hills. After retirement, Will became an active member of the Rapid City Thrillers basketball organization. He was seen in the stands, on the bench, chauffeuring visiting teams around Rapid City/Black Hills, managing equipment and making sure all uniforms were ready for all home games.
Will will be missed by family members, friends, travel partners, and sports nuts around the Black Hills and South Dakota. We will miss his "Live Life To The Fullest" motto, funny songs, quick wit, and his ability to get through to young people throughout his teaching/coaching career in South Dakota and the Black Hills, especially the kids from the North, East and South areas of Rapid City.
Survivors include sisters, Suzanne Dixon, Sioux Falls, Barbara Nelson and her husband Gene, Yankton, SD; mother of his children, Donna James, Rapid City: sons, Rande Robinson and Rodney Robinson, Rapid City, Roger Robinson, San Luis Obispo, CA, Vicki McLain, Rapid City, and Candyce Havenstrite, Murfreesboro, TN; four grandchildren; and four great-grandchildren. He was preceded in death by his father, Will G.; his mother, Martha; brother-in-law, Warren Dixon; and grandson, Rande Doane Robinson.
Will has won many races, been to many races, and will continue to oversee many races from his perch above us all. I think I can hear him saying, "Get that piano off your back and get movin!" Will D. Robinson, former "Governor" has crossed his last finish line!
He is a military veteran and serviced in the United States Army and the United States Coast Guard.
Funeral services will be at 11 a.m. today at Osheim & Schmidt Funeral Home, 2700 Jackson Blvd., with the Rev. Ted Huffman officiating and Eulogist Larry Stevens. Burial will follow at 1 p.m. at Black Hills National Cemetery near Sturgis, with full military honors provided by Rushmore VFW Post 1273 and the South Dakota Army National Guard.
Honorary casketbearers will be all family, friends, former coaches and former athletes.
In lieu of flowers, the family wishes memorials to the Rapid City Central High School Track and Field Booster Club.
An online guestbook for Will may be signed at www.osheimschmdit.com.
Click here to see William "Bill"'s last Profile entry.