Thomas Jefferson High School Richmond, VA
Class Of 1961
Thanks to all classmates who helped make our reunion a success!
A very special thanks to each of you who added a "donation" for our event.
If you were not there, you missed a really "feel good day" with old friends.
Many attendees told us that the participation by the 2nd Virginia Convention was the hit of the day.
The impressive Vietnam exhibit was both interesting and sobering, after all, this was our era.
Now, as we move into our ninth decade(!!!), let's make sure our website profiles are current.
Best wishes to everyone in the coming years, and stay in touch.

To The Official
Thomas Jefferson High School
Class of 1961
Website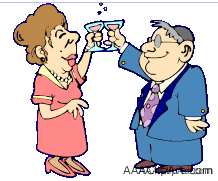 62 Years and counting.....
Hello Fellow '61ers,
The TJ Class of 1961 official website is a place for you to reunite with classmates, share your family profile and photos, send messages and more. It's a place for us to stay connected with one another on an on-going basis. It's meant to be fun and informative. And, it's a free and secure site.
So...what are you waiting for?
If you haven't done so, please join us!!!!
We are at 61.3% and still have
189 missing/inactive members to find.
Can you help us find them?
Once you register and have been confirmed, check out the site. See who's signed up and find out what they are doing these days.
To register, go to "Classmate Profiles" or "Missing Classmates", find your name and click on it, then follow the few easy steps.
Should you have problems or questions, send a message through the "Contact Us" link.
Welcome,
And...
Spread The Word!!!