St Augustine High School
Class Of 1985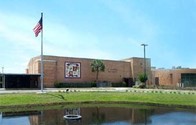 Message Forum
01/23/10 06:20 PM
#3



I would like everyone to know about the unfortunate passing of two of our classmates' mother: Charlie Roberson and Gary Ferguson. Please keep them and their families lifted through your prayers, and feel free to give them both a holla if you can.

See you all in June!
06/27/10 12:42 AM
#4

MY HUSBAND JON AND I HAD A WONDERFUL TIME AT THE 25th REUNION. THANK YOU TO EVERYONE WHO HELPED PUT THIS ON. CAN'T WAIT FOR THE NEXT ONE. JENNY RUMPH (

HALL)
11/27/10 05:13 PM
#5

I wanted everyone to know that our classmate Daria Washington's sister Bridget washington passed. Our hearts and prayers to the washington family. Keep strong and may the Lord our God keep you and bless you and your family. Feel free to give a shout out to her and family.
03/30/15 04:18 PM
#6


Thanks