St Augustine High School
Class Of 1985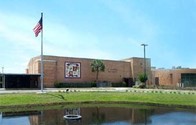 MAJOR ANNOUNCEMENT
30th (31st) Reunion Scaled Back But Still Happening
Saturday, July 23 | 6pm-11pm @ Jaybirds
Thank you to all who registered early for the reunion. Unfortunately, our early registration did not reach the levels we needed to host a two-day event. The committee would have risked a very large deposit penalty (over $1000) were we to not reach the required attendance. As such, the party goes on but for one night versus two. Good news, the party is only $10 now!!!
Very Important Facts:
ALL PAYMENTS MADE THUS FAR WILL BE 100% REFUNDED WITHIN THE NEXT 15-20 DAYS. (processing time)

THE COST IS ONLY $10 PAYABLE IN CASH AT THE DOOR

IF YOU HAVE ALREADY REGISTERED, YOU HAVE NOTHING TO DO EXCEPT FOR INFORMING US IF YOU WILL NOT BE ATTENDING

IF YOU HAVE NOT REGISTERED BUT PLAN TO ATTEND, PLEASE STILL REGISTER
Details:
Saturday night, July 23rd from 6:00 -11:00, we will be at Jaybirds, 2600 N Ponce De Leon Blvd, St Augustine, FL 32084. Appetizers will be served and a cash bar will be available. A full restaurant cash menu is also available. We will be out on their beautiful patio with music under the stars and our own DJ as well as privacy. (We rented the patio!!) As mentioned above, the cost is just $10 at the door.
So, come join your old friends or make new ones. Enjoy a laid-back summer weekend in St. Augustine filled with laughter, dancing, games and who knows what else. Please remember to reach out to your classmates that may be on fence about coming. It will be a fun time for all!!!
REMINDER: IF YOU HAVE NOT REGISTERED BUT PLAN TO ATTEND, PLEASE STILL REGISTER...
WE NEED YOUR HELP FINDING LOST CLASSMATES
Please take time to look over the "Missing Classmates" link immediately to your left on this page
and contact anyone on the list that you have ties with and encourage them to go to the website and enter their contact information (especially their email address).