St Augustine High School
Class Of 1985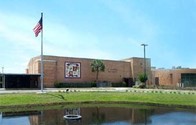 In Memory
David Meszaros
Dr. David Alex Meszaros, O.D., 45, of Apollo Beach, Fla., passed away on Friday, March 30, 2012, in Apollo Beach. A native of St. Augustine, David graduated from St. Augustine High School with the class of 1985, then from Valdosta State College in 1990. He received his Doctor of Optometry degree from Nova Southeastern University in Ft. Lauderdale in 1997.
He was preceded in death by his father, Walter S. Meszaros Sr.; grandparents, Al and Margaret Meszaros, and Duncan and Evelyn Wharff; and an aunt, Patty Jo Wharff. He leaves behind his mother, Mary Ann (Wharff) Edwards; stepfather, Benjamin H. Edwards; brothers, Walter Stephen Meszaros Jr., Donald Clark Meszaros and Gregory Allen Meszaros; a niece, Kimberly; a nephew, Matthew, all of St. Augustine; and a very close friend, Mia Fufack of Apollo Beach.
A celebration of David"s life will be held at 10 a.m. on Thursday, April 5, on St. Augustine Beach, north of the A Street ramp. In lieu of flowers, donations in David"s memory can be made to any eye disease research organization.
St. Johns Family Funeral Home in St. Augustine is in charge of arrangements. - See more at: http://www.legacy.com/obituaries/staugustine/obituary.aspx?pid=156830879#sthash.olLEDaO0.dpuf