St Augustine High School
Class Of 1985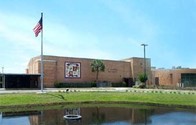 In Memory
Herman Willis
Former St. Augustine resident Herman D. Willis, 44, of Thomasville, Ga., passed on Nov. 27, 2010, at Archbold Memorial Medical Center.
A 1985 graduate of St. Augustine High School and an Army veteran, he was employed at Crawford Industries in Thomasville.
He was preceded in death by his father, Herman Sr., and a brother.
He is survived by a loving family: sons, Tristan (Angel) Willis Sr., Tosh (Oblisa) Willis; daughter, Jatoria Bryant; five grandchildren; mother, Fannie Mae Willis; brothers, Myron (Randi) Willis, Cyreese (Sabrina) Willis, Everett (Anna Marie) Willis, Marion Bernard (Amber) Willis; sisters, Yasmin (McKinley) Evans, Dwala (Kenneth) Willis, Sonya (Charles) Smith; and devoted friends, Regina Crews and Charles Reddick.
Services are at 1 p.m. Saturday, Dec. 11, 2010, at St. Paul AME Church, with the Rev. Ron Rawls, pastor. Calling hours are 5 to 8 p.m. Friday at Leo C. Chase Chapel and at noon Saturday at the church. Burial will be in Evergreen Cemetery.
Leo C. Chase & Son Funeral Home are entrusted with arrangements.