St Augustine High School
Class Of 1985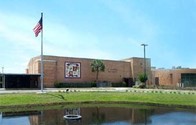 In Memory
Juriee Usina (Lawrence)
Lillian Juriee Lawrence, 47, St. Augustine, passed away unexpectedly on Jan. 28, 2015, at Shands Hospital in Gainesville after a courageous battle with cancer. She was a native and lifelong resident of St. Augustine and a graduate of St. Augustine High School, class of 1985. She worked as medical billing and coding specialist with Dr. Goar de Lamarens office. She was a member of the American Association of Professional Coding as well as Pentecostal Fellowship Center Church. Juriee had a sweet and gentle spirit, always caring about others and a beautiful infectious smile that would light up a room. She will be truly missed by her family, friends and all of those whose lives she touched.

Funeral services will be held 11 a.m. Feb. 3 at St. Johns Family Funeral Home with Pastors Lois Turner and Peggy Jones officiating. Interment will follow at Craig Memorial Park.

Visitation will be held from 5 to 8 p.m. Monday at St. Johns Family Funeral Home.

She is survived by her husband, Bryant K. Lawrence; children, Josh, Keri, Jordan and Alex; father, Roy "PeeWee" Usina Sr., all of St. Augustine; sisters, Donna Morgan, of Jacksonville, and Connie Cheshire and Andrea Sconzo, both of St. Augustine; brother, Roy Usina Jr., of St. Augustine; and granddaughter, Kinleigh Usina.

She was preceded in death by her mother, Jeanine Carol Usina; sister, LouAnn Denise Usina; and nephew, Cameron Keeny-Usina.

St. Johns Family Funeral Home is in charge of arrangements.