Trenton High School

Class of 1980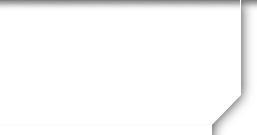 Not a member?
JOIN HERE
Find and click on your name.

JOINED CLASSMATES
Percentage of Joined Classmates: 58.6%


| | | |
| --- | --- | --- |
| A: | 294 | Joined |
| B: | 208 | Not Joined |
(totals do not include deceased)
MISSING CLASSMATES
Know the email address of a missing Classmate? Click here to contact them!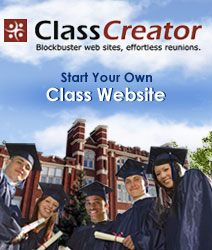 Trenton High School
Class Of 1980
Trenton, MI

Welcome to the Trenton High School Class of 1980 Web Site - Home of the Trojans!!! Make sure to save this web page in your favorites/bookmarks so you can come back quickly to check on updates later on. So if you are a 1980 graduate of THS, this is the place for you! Here, you will find information on class events, such as our upcoming 30th Year Class Reunion. You can also reconnect with fellow classmates and see what they've been up to. Feel free to browse around, and be sure you take a moment to get registered on the site, submit your profile and bio information, or to update your profile using the Classmate Profiles link! Just click on your name and follow the prompts, and don't forget to add recent pictures (we will add the Senior picture).

Take a stroll and check out the site and please feel free to send comments and suggestions to us so we can make it better. Please remember that this site is always a work in progress. This site will be updated on a weekly basis as we get more pictures from all of you, so send them to thsclassof1980@yahoo.com. This site is not only for the Class of 80, but for anyone that went to school at THS and would like to keep in contact with classmates. All you have to do is click on the contact us tab and send us an email and we will add you as a guest. If you have email addresses from any Classmates, please feel free to contact them and tell them to register also. The more classmates that we can find the better!!


"Together Again in Two Thousand and Ten"
The 30th Year Class Reunion is scheduled for Saturday, July 10, 2010. So keep this date open. In addition to the Saturday Night Main Reunion Event, there will be a Friday Night Social. Please register using this Classmate Profiles link, where you will be able to register by selecting your name from the list of graduates. Once registered, you will be contacted via email on any updates.
Please take a few minutes to visit the "

In Memory

" section. It would be great if you could add any personal stories about our classmates who have passed away.
---
Our lives in the 80's vs. our lives now . . .
Sociology exam – Prostate exam

Going to sleep at 4 a.m. – Waking up at 4 a.m.

Keg parties – Tupperware parties

Long hair – No hair

Hot babes – Hot flashes

Hours of enjoyment with a $4 Fris­bee – Hours of frustration with a $900 set of golf clubs

Progressive politics – Progressive bifocals

Getting high – Getting high blood pressure

Beer kegs that flowed to the max – Bladders in desperate need of FLO­MAX

Lying to our parents about what we did in high school – Lying to our children about what we did in high school

Starting Saturday night at 10 p.m. – Concluding Saturday night at 10 p.m.

Studying ancient history – Remem­bering ancient history

Thinking people in their 30s were old timers – Thinking people in their 30s are young pups

Hundreds of vinyl albums stored in a heavy wooden crate – Hundreds of digital albums stored in a 2-ounce iPod

Hoping we wouldn't have to move back in with our parents – Hoping our kids won't move back in with us

Wishing our parents would leave us alone – Wishing our kids would call once in a while

Deciding where to live – Deciding where to be buried

Trying to discover the meaning of life – Trying to discover the meaning of death

Focused on finding happiness – Re­alizing happiness comes when we stop focusing on it

Thinking people in their 50s were ancient fossils – Knowing people in their 50s are just hitting their prime
Well, at least that's our story and we're sticking to it . . .
"Our Friends Are A Very Important Part Of Our Lives. Treasure The Tears, Treasure The Laughter, But Most Importantly, Treasure The Memories."
We need your photos, updates, and memories to enhance this site as well as to make certain it represents ALL of the members from the THS Class of 1980. Even if you haven't attended a reunion, nor kept in touch at all since graduation, we ask that you please take the time to update your profile and maybe even submit a photo or two. We're certain your fellow classmates would love hearing from you! And, you may even reconnect with an old friend! Your submissions will make this site fun, interesting and complete. So, add your own personal touch and see what happens!

Friends of the THS Class of 1980
If you're not from our class, but are a friend to the THS Class of 1980 and would like to be added, please select the Contact Us link to send us your name, including maiden if applicable, along with your senior class year and/or your class connection and we'll add you to the list. Guest members are listed separately at the end of the Classmate Profiles page.
PRIVACY NOTICE: All contact information (address, phone number, e-mail address) entered into this website will be kept confidential. It will not be shared or distributed. Your contact information is private: your street address, e-mail address, and phone number cannot be seen by the classmates unless you grant permission on your Profile. When someone clicks on your name, the only contact information they will see is your city and state and whatever information about yourself you choose to put on your Profile. Unless you explicitly grant your permission, your email address is not visible, although an email can be sent to you using the contact box at the bottom of your Profile page. Note, however, if you send a message to someone through their Profile page, the Classmate will see your email address so that they can respond. You may choose to have your profile visible only to logged in classmates by checkmarking the Profile Visibility box.
Please Note: This site is for attendees and graduates of Trenton High School, Class of 1980. It is completely FREE to all of the above and is privacy protected. And, there will NEVER be annoying advertising on this site.
The information presented on this web site has been compiled by the hard work of the 30th Reunion Committee. Every effort has been made to correct any typographical errors so please forgive us for any mistakes.
The detour we took yesterday,
Led us to the road we're on today,
That will guide us in our direction for tomorrow.
*** This website began on December 25, 2009 ***