Willoughby South High School

Class Of 1988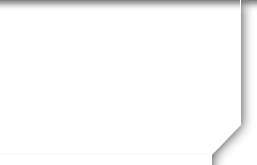 Site Tutorial
If you are new to this site, please read this entire page as it will probably answer a lot of your questions. This site is maintained and hosted by fellow classmates through ClassCreator.com and is completely free to all alumni. We did purchase a domain name , www.willoughbysouth88.com, which will cost us $18/year and will make our site much easier to find. You will never be asked to pay to create a profile or to contact other alumni.
You will be asked to create a profile to allow you access to all the password protected areas of this site. To create your profile, simply go to the Missing Classmates page, click on your name and follow the prompts. (If you cannot find your name on the missing classmates page, please use the Contact Us button to have your name added.) You have the option of blocking your personal information from fellow classmates if you desire and you have the option of password protecting your personal profile which blocks the general public and search engines from accessing your profile information. We have pre-recorded all of the information we currently have for you so that the site will recognize you as a member of this class. WE ASK THAT YOU RE-ENTER ALL OF THE PROMPTED INFORMATION IN THE APPROPRIATE FILEDS FOR THE USE OF THE COMMITTEE. IF YOU DO NOT, YOU WILL SHOW UP AS A MISSING CLASSMATE! If you would like to block this information from fellow classmates, you will have this option. You MUST create a profile to gain access to the entire site. We will also be adding yearbook photos to everyone's profile so you can recall classmates easier!
When someone clicks on your profile, all they will see of your contact information is your City and State, unless you grant otherwise. However, if you send a classmate a message through the site, while their inbox will read that the message is coming from postmaster@classcreator.com, THEY WILL ALSO BE ABLE TO SEE YOUR EMAIL ADDRESS WHEN THEY OPEN YOUR MESSAGE.
Please add our domain name www.willoughbysouth88.com AND postmaster@classcreator.com to your "safe senders list" and check your SPAM filters so you will continue to receive all updates about the next get-together!
Because we are still in the process of creating this site, please check the Home Page, as this is where we will post announcements for now. The myevent site will be closing August 31st. If you would like to purchase a hard copy of that site you can do so on their homepage anytime before the above date.
Regarding photos...if you have photos from the reunion, or otherwise, that you would like to see posted on the site, please create a free Flickr account through Yahoo at www.flickr.com. Flickr is a photo-sharing application that allows you to download, upload, copy, share and print limitless photos FOR FREE! Once you create an account you will be able to send your photos to a "pool" we have created on Flickr called "willoughbysouth88". After you have created your account, you download your photos, click on the "share this" icon in the right upper-hand corner and type in the aforementioned pool. We will then be able to upload your photos to the site!
Also, there is a Forum page available. If you would like to post any PUBLIC comments, suggestions or questions please feel free to do so there, but please remember all classmates will be able to view whatever is posted on this page!
And in closing, if you have not purchased a photo memory book from the 20 year reunion, and would still like to, please go to the photographers website at www.photomemorybooks.com . We are still waiting for the final step in the making of this album to occur. We expect the books to be completed and mailed out directly from the company in the next 30 days or so.
Enjoy OUR site! And PLEASE let us know if you have any suggestions. The web-designer, Brad Switzer, is currently adding and updating all kinds of neat applications. THERE ARE MANY PAGES CURRENTLY IN THE MAKING, and we are hoping to have them all posted soon..........inbetween taking care of our families, work, etc!
The 20 Year Reunion Committe
Jenny Brazus Kernc, Angela Knott Tutolo, Diann Brom Borthwick, Dan Brastine, Dave Brazus, Zaid Farukhi, Linda Frank McCreight, Denise Starr-Brastine, Judy Cochrac Pavlik and Jennifer Burkey Yerse