Willoughby South High School

Class Of 1988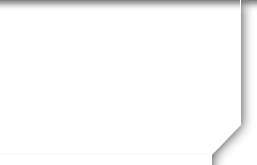 Message Forum
02/04/09 11:15 AM
#107



Pete
03/10/09 09:18 AM
#111


If you go to South High Alumni, then click events, you will see the info. I have been working hard to make this party a success, so I hope you are able to make it. Spread the word!!! Thank you!
Tracy
05/15/09 10:21 PM
#114


Thank you so much for attending the anniversary party. I hope you had a good time! I figured you would get a kick out of Dan!!! Keep me posted on any upcoming events!
Tracy
07/11/10 03:08 AM
#119

We had a great time at the 40th B-day party....thank you to everyone who was involved in the planning. If we have sooooo much fun at these things why don't we all get together more often? It was great to talk to all of you, and see that you are all doing well. I look forward to the next event and hope that more people show up. Thank you again, I had a blast.
07/12/10 01:51 PM
#120

so nice to see everyone again. Glad i finally made it out for one of the events seeing as I have missed the last two. Kudos girls for the organization....you guys are awesome!!!
10/16/10 04:52 AM
#121

Yes, the 40th was a blast you guys. I always forget to post here, seeing how we all talk on facebook. But I thought I would post some pics for those who dont go on facebook. TRACY????

:

LOL Anyways hope everyone enjoys. Take care....
06/14/11 03:17 PM
#122

How about a class of 88 get together this summer? July 9th or July 23rd? we can celebrate just being us or just because! I think time is short and we never know if tomorrow will come, so why not keep up with those we love and have fun! :) just a thought.... luv ya all!
07/08/11 10:04 PM
#123

James A. Garfield
Elementary School
1928 – 2008

Were you ever a student at the James A. Garfield Elementary School in Willoughby Township (now Willoughby Hills)? A group of your former schoolmates are planning a picnic / get together on:
......
Sunday August 21st 2011
1:00 p.m. until ????

At Twin Ponds Picnic Shelter –
Lake County Metro Park
Chapin Reservation,
Kirtland, Ohio


for more Information contact Barb Moses Panesky!
02/24/12 10:10 PM
#124

Hi Everyone!

I am thinking of having that PARTY at my house this summer; it's time! I miss everyone! What do you think? Please respond!

Tracy
09/06/12 03:41 AM
#125

Hey Tracy, it was good to see you at that Baptismal. Hope all is well. I so wanna help if you want a picnic/pool party whatchama doing at your house. keep me informed, you need a fake name just for facebook, just sayin girl.... luv ya anywho! muwha! :)
03/13/13 03:43 PM
#126

Hey everyone,

We need your help. We need baskets to auction. Or you can donate $$$$ every little bit helps our class. I know there are many talented classmates out there. We want your creations. contact me Barb Panesky at dolliedotbarbi@yahoo.com or catch me on here or Facebook. I cant wait to see what you all come up with...
06/01/13 09:22 PM
#127

Diann, Just wanted to let you know I past on the reunion info to Sherry Landsman,Kelly Slone*,Heather Sipple-Dzieciatkowski,Tricia Parker-Galvin*,Rob Kerr*, Laura Keller*,Tammy Stillasano-Victor*, Rob Sirol*, Andy Gardner, Dan Difranco.

*Indicates FB friends Hope that helps, Christie <3
06/05/13 12:12 PM
#128

thnx christie, your a peach!
01/04/14 01:12 PM
#129

We lost another Dear classmate: Kelly Slone! May she rest in peace. Please everyone say a prayer to give her family the strength that they need...R.I.P
07/31/15 03:41 PM
#130

Just wondering how everyone has been doing....missing ya! <3