Rhein Main Air Base - 435th OMS ENROUTE MX SECTION
Years Assigned to RMAB 1960 - 2005
In Memory
Steven Ernest Holmgreen - Year Assigned 1976 VIEW PROFILE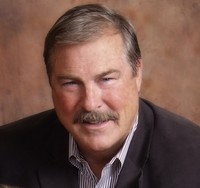 Steven Ernest Holmgreen
Born: September 28, 1949
Passed: September 18, 2011
Steven Ernest Holmgreen, 61,
Born in Coos Bay to Art and Melda Holmgreen, Steve's survivors include his wife, Sandi; son, Corey; daughter, Lisa (Adam); grandson, Brayden; mother, Melda; brothers, Kurt (Cathy) and Chris (Mary); and sister, Becky (Ron). He attended OSU, founded Adapt Electronics and was an avid outdoorsman who loved hiking, camping, rafting and his family. A celebration of life will be from 2 to 4 p.m. Sunday, Oct. 2, 2011, at Steve's home in North Plains.
Published in The Oregonian on September 25, 2011
Steve was assigned to the C-9 Section, but was a T-39 Crew Chief.
I've been told, Steve was a real gentleman, an outstanding Airman and loved by everyone that knew him. Steve was always dependable and reliable. (Stan Miller, Webmaster)
For all of Steve's friends:
It is with great sadness and a broken heart that I write to tell you that Steve passed away five months ago. He passed suddenly of a brain aneurysm. It has all been very shocking!!!
He spoke fondly of the military days. If any of you would like to share your experiences with me and our family we would love that. Every story that comes our way is so precious to us.
I believe he would have been at the reunion. Maybe you could think of him. I am sure he will be watching.
Sincerely,
Sandi Holmgreen
Click here to see Steven Ernest's last Profile entry.