Welcome to the Bountiful High School Class of 1997 Alumni Home Page!
We have created a wonderful way to stay in touch with everyone sponsored by individuals from our class. We most recently had our 20th Class Reunion and it was a hit! Be sure to join our Facebook Page to keep up to date with all your friends as well!
1) CLAIM YOUR NAME - If you are new to this webpage and want to be included in our our periodic emails be sure to claim your name on the Missing Classmates tab!
2) Join us on Social Media - Bountiful High School, Class of 1997
3) Visit our Photo Galleries tab for some great memories!
ANNOUNCEMENTS
Dear BHS Alumni:
Call for videos & photos from any of our 3 years at high school!!! We are looking to compile the largest picture and video albums we can from pictures that had to be printed with film and negatives (if the kids only understood what that was!) that have been coverted to digital!!! So go find that OLD photo box and start digging. You'll be surprised by the flood of memories about to come!!!
For photos simply email them to us via this link.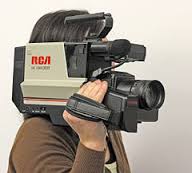 For videos, upload your video to your YouTube Account (make the video public), and email us the link! For most purposes you can take a picture with you current smart phone and just email us the picture with a description.
You are also welcome to create your own gallery in the Photo Gallery Section. Note: you must be registered and sign-in to see all links.
We have a couple of submissions we will post soon but we are looking for many, many more!
Thank you,
BHS 1997 Reunion Committee
6 more days for early-bird registration for the BHS 20th High School Reunion! Have you invited all your friends you're hopoing to see?
Click here to register today!
http://www.classcreator.com/Bountiful-Utah-1997/BountifulHigh1997_20thReunion_Event_Page.htm