Welcome Bountiful High Class of 1997!

First, Registration is NOW OPEN for the 20th Year Reunion! It is the evening of Saturday, August 12, 2017 at Eaglewood Golf Course Reception Center in North Salt Lake. Price is $37 before July 27 and $42.50 after and up to the night of the reunion. All costs have been minimized and we are in for a real treat! Come join us and bring your spouces / date / significant other!

Second, be sure to register for the website even if you can't come to the reunion. Find your name on the Missing Classmates tab, claim it, and fill in the information. There are more detailed instruction under the "First Time Visitor" section but it is pretty simple. If we've missed you or one of our friends please let us know. We've done our best to compile all the names. The most common reason your name may not be listed is because it isn't in the Senior Class Yearbook. We will be happy to add you! Just let us know.
Third, join us on our class Facebook Page as well as the Facebook Event Page for the Reunion.
Forth, help us find everyone else! Start with your friends on the "Missing Classmates" page and invite them to join our website.
Finally, if you are a spouse of a BHS 1997 class member or a TEACHER we would love to have you join as a GUEST member! Simply click the "Contact Us" Page in the side menu bar and email us your full name, name of spouse (or what subject you taught), email, home address, and phone number. We will set you up an account and you will have a page of your own to post and comment!
We look forward to seeing everyone at the reunion!
Thanks!
ANNOUNCEMENTS
Dear BHS Alumni:
Call for videos & photos from any of our 3 years at high school!!! We are looking to compile the largest picture and video albums we can from pictures that had to be printed with film and negatives (if the kids only understood what that was!) that have been coverted to digital!!! So go find that OLD photo box and start digging. You'll be surprised by the flood of memories about to come!!!
For photos simply email them to us via this link.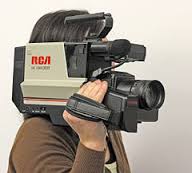 For videos, upload your video to your YouTube Account (make the video public), and email us the link! For most purposes you can take a picture with you current smart phone and just email us the picture with a description.
You are also welcome to create your own gallery in the Photo Gallery Section. Note: you must be registered and sign-in to see all links.
We have a couple of submissions we will post soon but we are looking for many, many more!
Thank you,
BHS 1997 Reunion Committee
6 more days for early-bird registration for the BHS 20th High School Reunion! Have you invited all your friends you're hopoing to see?
Click here to register today!
http://www.classcreator.com/Bountiful-Utah-1997/BountifulHigh1997_20thReunion_Event_Page.htm