Austin High School

Class Of 1961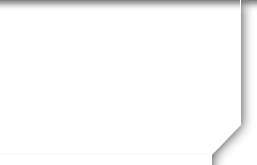 Howard Dearing
Profile Updated:
May 12, 2013
| | |
| --- | --- |
| Residing In: | Hamilton, TX USA |
| | |
| --- | --- |
| Spouse/Partner: | Bonita (Roberts) Dearing |
Children:
Crystena, born 1966
Cheryl, born 1967
Charles, born 1970
Clifford, born 1970
| | |
| --- | --- |
| Military Service: | Army |
Yes! Attending Reunion
Comments:
We now have 7 grand kids, 2 step-granddaughters, 1 great granddaughter and 1 great grandson. My wife and I live on 80 acres in Hamilton County, TX. We love the beauty that nature provides along with the peace and serenity that goes with it. We plan on being here forever. Drop us a line.
School Story:
Gary Mabie and I used to double date the Dove sisters in a 1953 Chevy pickup and, if on a fairly deserted street, we heard a song on the radio that we couldn't resist, I would stop, turn up the radio, and we would get out and dance! I also found that four in the cab had its advantages, especially for the driver when shifting gears! Ah, the good old days!
What's on Your Bucket List?
With 22years, 7 months and a day in Army Special Forces, I have done things and been places that most people can't imagine. There are a lot of places, especially in the U.S. that I would love to see but, for health reasons, I could only visit them if I were able to twitch my nose for the trip there and back. I would have liked to try hang gliding but I guess I came pretty close with over 100 parachute jumps. I have very few regrets and, in fact, I have been very fortunate to have seen and done what I have. Therefore, my bucket list is a short one and insignificant.
What Have You Learned for Sure:
You have to be tough to get old! Of course we have all heard this before but now I am living it as I am sure many of you are too. I just read a book by James Lee Burke and one line caught my attention. It said "mortality is just the admission price to the ball park". I think that tells it like it is. I don't mean to get morbid but isn't this a very true statement? I feel I have lived a pretty full life and, for that, I am thankful.
What Words of Wisdom both Ground and Lift Your Life:
See above!
Hi Bobby, I see you're having a birthday tomorrow, so HAPPY BIRTHDAY! We're getting up there aren't we?! Drop me a line if you get a minute. I'm at: topkick327@gmail.com
Howard D.
Posted on: Apr 02, 2014 at 8:15 AM
Happy Birthday Kenny. It's been a long time! Drop me an email once in awhile, old neighbor!
Howard Dearing