North Knox High School
Class Of 1970 & Friends
Groovy 60's Dances

GROOVY 60's DANCES
How many of you were 'burning up' the dance floor at the North Knox high school gym in the late 1960's ?
Let's see how many of these you remember.

---

THE TWIST

Born Ernest Evans, Chubby Checker is the man who changed the way we danced back in 1960.That was the year he released a cover version of a late '50s Hank Ballard B-side, "The Twist," and introduced both the song and dance on Dick Clark's Saturday night show in New York City.With simple, pivoting moves, which were controversial at the time, the Twist was fun and manageable. It became a national craze, and Chubby's "The Twist" was the first record to reach the No. 1 spot twice - in 1960 and again in 1962.The latter time, its popularity spread from kids to adults, such as Lou Belfus, proprietor of Vineland's Harmony Shoppe. Once a devotee of minuets, he could be seen gyrating in the aisles, stopping only to ring up another sale of the more than 40 Twist album titles that the store offered.
Area school administrators may have been slightly less enthusiastic, for Twisting was banned altogether at Sacred Heart school functions. It was allowed at Vineland High, Memorial Junior High, and Delsea Regional schools, although the dancers' styles "of expression" were "closely regulated."Pooh-poohed by the Times Journal as "an erotically suggestive dance," more than 70 percent of local teens polled, were, nevertheless, dedicated Twisters in 1962."I think the Twist is the sharpest dance out," said one 17-year-old, while another praised the song as "the singingest bunch of noise ever put together."
Vineland teens overwhelmingly dubbed Chubby Checker as the king of the Twist in 1962. Runners-up included Bobby Rydell, who, the previous year, had teamed with Chubby on the hit single "Teach Me to Twist," and Joey Dee of Manhattan's famed Peppermint Lounge.

---
THE MONKEY
---


THE WATUSI
---


MASHED POTATO
---


THE SWIM
---
THE JERK
---
THE FREDDIE
Who didn't watch Freddie & the Dreamers on
ABC -TVs 'SHINDIG' every week !!
And tell the truth, who didn't stand in front of the TV and try to do the 'Freddie' ?

---
THE LOCOMOTION
The Locomotion dance was born, when 'Little Eva' released a song by that name in 1962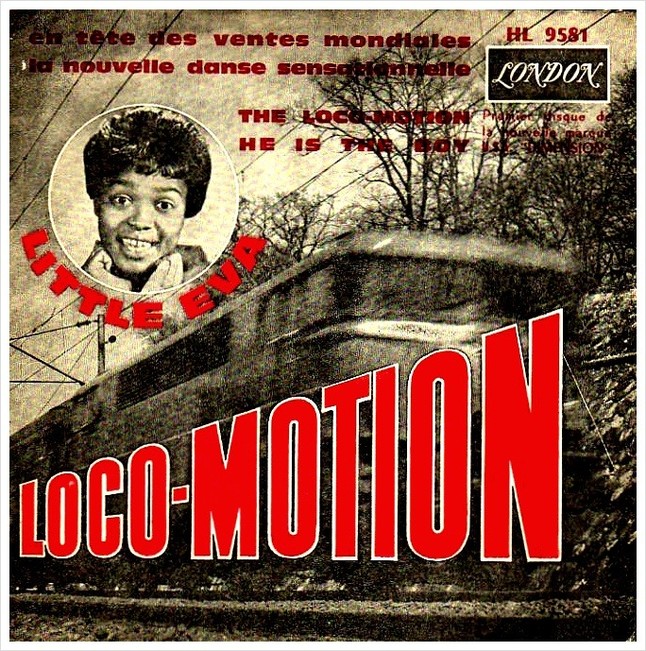 ---
THE FRUG
---
THE HULLY GULLY
---

HITCH HIKER
---
And that concludes 'Groovy 60's Dances'
"Thanks for the dance" !!

---