North Knox High School
Class Of 1970 & Friends
Memory Lane

This is a ticket to the grand opening of the teenager/ young adult club...."The World".
The date was Dec. 23, 1967 and the band was the Strawberry Alarm Clock who had a national hit record at the time...."Incense & Peppermints"
---

This ad for a big dance at the Bicknell Skating Rink, appeared in the Aug. 5, 1966 edition of the Vincennes Sun-Commercial.
---
The following ads & clippings are from the '67 and '68 Knox County Fair........enjoy !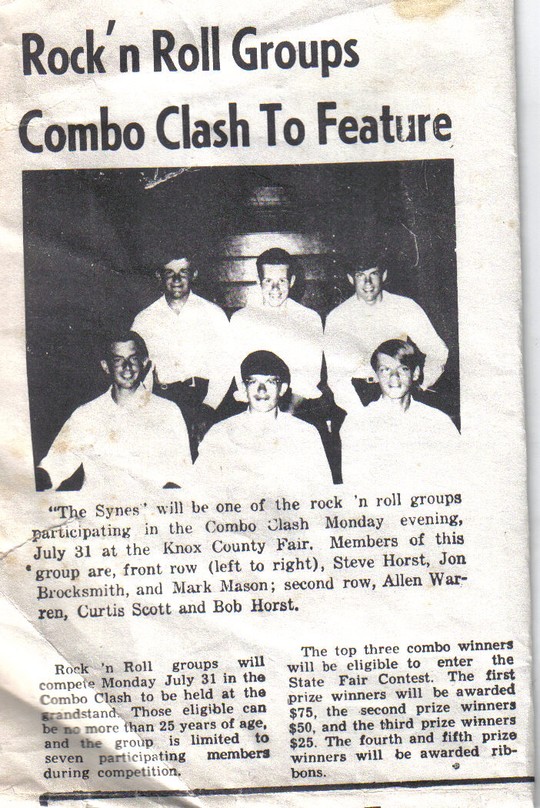 ---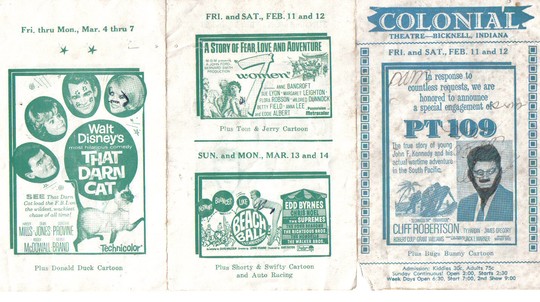 Here is what was playing at the Colonial Theatre in February 1964. Were you there ? (please forgive the artwork)
---
1965-1966 Mighty Sandborn Blue Jays
1st row left-right:
Kathy Curry, Christy Land, Phil Dyer, Bryce Waggoner, Joe Menke, Cliff Cleveland, Don Davenport, Karen Terrell, Kathy Wainman
2nd row left-right:
Dan Roark, Steve Sanders, Bryce Anderson, Kent Harting, Steve Stremming, Don Dyer, Coach Land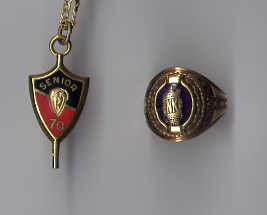 1970 Senior Key and Class Ring
1966 Knox County Basketball Champs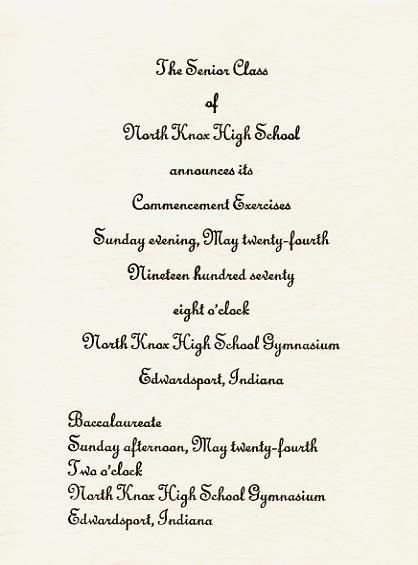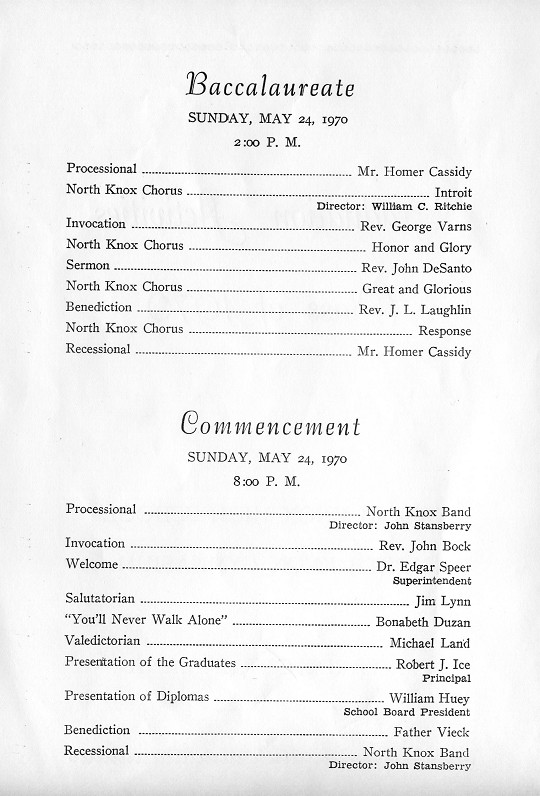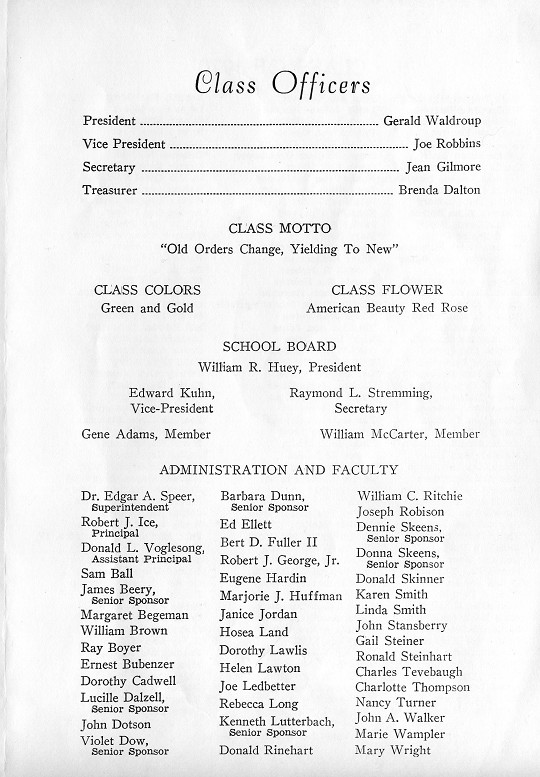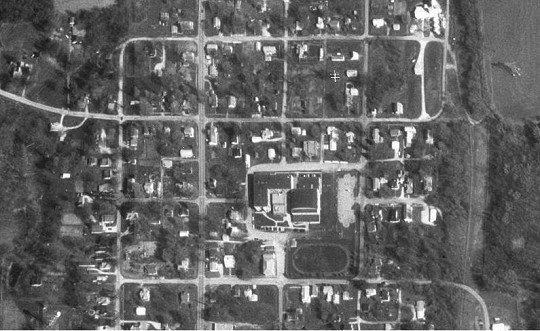 Our old High School today from Google Earth.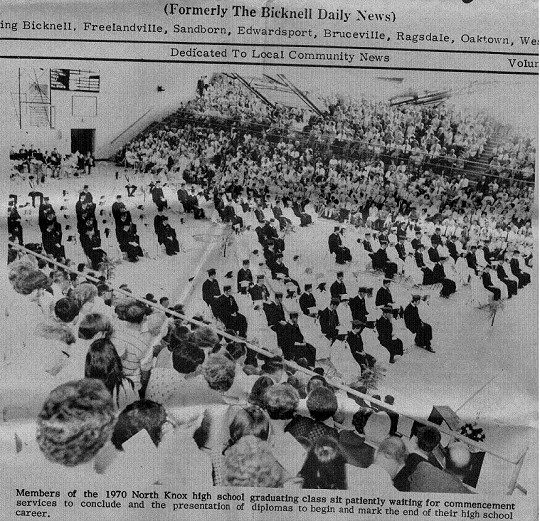 As we all remember, our graduation was tarnished by the horrible car crash the day before our graduation, that claimed the lives of Sheila Porter and her mother and gradmother. The pictures above and below appeared in the The Knox County Daily News on Monday, May 25, 1970.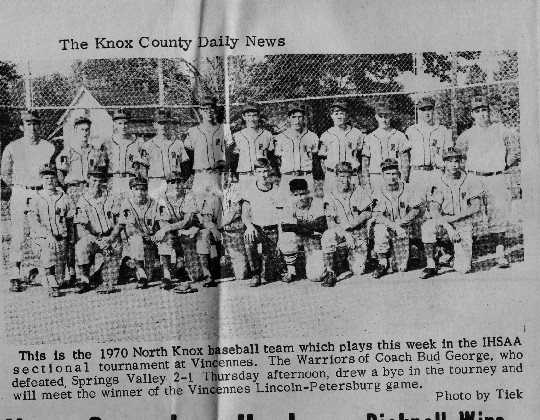 I can only indentify Kent Harting, Danny Roark, Don Boyles, and Dan Early in this picture of our 1970 baseball team.
The words above were from a birthday card I recieved from Joe Robbins. I think it states the way I feel quite well. Thanks Joe, and if I remember correctly, you just had a birthday the end of June yourself.