Honoring our Vets
THANK YOU to all of our classmates
who have served in the Armed Forces
helping to keep our country
strong and free.
GOD BLESS AMERICA

1967
Minister Sam Wright…






1968
Jeffrey Blumengold






1969
Paul Philippe Anglade






Agripino Bonilla






Ira Dagowitz





Dennis Ekelman





Henie Kurzman


Howard Kwiatkowski (1969)




Murillo Millin


George Simpson





Bonnie Spieler (Peterson)






Larry Ulstein






Steven Papkoff

(Fallsburgh Central H.S.)
1970
Ed Degelsmith




Anthony Donofrio …






Richard Fidelman



1971
Eliot Kohn

David Goldhecht


Caudieu David Cook (1971)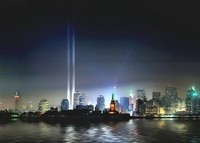 NEVER FORGET



DEFINING PATRIOTISM
by Flora Lundberg

Think with me for just a moment.
If I were to ask you, do you feel you are patriotic?
What would you say?

And when did you first know you had those excited feelings in your heart when the flag passed by? How would you answer? Memorial Day tends to remind us that without patriotism, we would have no heroes honored here today. I gave this a great deal of thought and decided that my first introduction to patriotism came from teaching and by example in my childhood home from my grandparents, who in spite of the hardships and challenges immigrants face, thanked God each day for having been allowed to become Americans.

Grade school also came to mind when learning the Pledge of Allegiance and singing America the Beautiful each morning.

Then, there was a favorite uncle, a veteran of World War I. That of course, was the war to "end all wars" we thought. He was a lesson for me, too. A lesson in the reality of war. He had suffered the mustard gas attacks in the Argonne Forest in France and survived. However, too many of his comrades had not, paying the ultimate price in defense of freedom on that field of battle. So for him, every Memorial Day and every memorial was a very emotional experience... and often tears streamed down his cheek, unashamedly.

Having had a husband in World War II, and a son in the Vietnam conflict certainly broadened my concept of the definition of things like patriotism, freedom and sacrifice. I observed the high price many pay to preserve what most of us take for granted.

One of the most moving experiences of my life was a VIP trip to Washington, D.C. as a guest of the Guard and Reserve. Our visit included going to the Pentagon for a tour, seeing the changing of the guard at the Tomb of the Unknown Soldier and of course, the Vietnam Wall Memorial. At the wall, lines were long, as they usually are. Some families were there to search for the names of their loved ones, reported MIAs. When they found them .. and even if they didn't? they left flowers, notes and small mementos at the base of the wall. These families had no cemetery to visit. And there had never been closure to their anxiety and grief. At that moment, it was crystal clear to me how tragic it is to have a loved one not come home and be left wondering: Where are they? Could they still be alive? How had they died? This is one of the great tragedies of war.

A recent talk show on ETV Kosovo was being discussed — the bombings and whether American troops should be there at all. Must we be the worlds peacekeepers? The host stated that there are 180 wars going on at this time around the world. 180 wars! How can this be? It would seem we human beings certainly are slow learners!

"Negotiation" seems to be one of today's buzz words, and a theme on all levels of society. But, much too often, countries, groups, couples, parents and children? people in general? don't take time to talk out their problems and misunderstandings.

And, as enlightened as we like to believe we are, discrimination of all descriptions often rears its ugly head. When human dignity is threatened or disregarded, we all are once again in danger of losing our hard-won freedom.

Last summer I rented a house to a nice young couple getting married and moving to McCook to make this their home. This summer they will be taking basic training — Army basic training. I have to admit it is hard for me to picture these two professionals doing basic training... crawling through the mud and under barbed wire. I had to ask myself if they had been doing any pre-training. Actually, they had been running laps, doing sit-ups, push-ups and other vigorous exercise.

In young people like these, I see great hope for our country. Because no matter what needs to be done, I guarantee there will always be Americans — both men and women — who value their freedom and their country so much, they will step forward, unafraid of any challenges they might have to face to keep the peace or to put down aggression anywhere there is the need.

Today, it is appropriate for us here to honor and cherish the memory of all those who have, in the past, stepped forward to take similar challenges. They are all heroes, the veterans of all wars, they who gave all to keep us free here at home and abroad. Their sacrifice keeps America the world's great hope for democracy, freedom, and equality - and God willing - peace, lasting peace for the whole world.