Highline

High School




Class Of 1988
Welcome to the Highline High School
Senior Class of 1988
Web Site!
This web site is for Alumni and friends of the Class of 1988 from Highline High School in Burien, WA. The Goal of this web site is to keep our class connected and to plan reunions. Click around and enjoy!
We also need your help finding ALL our classmates. Please spread the word and this web site!
If you do NOT want to sign up, at least send us your contact information via the "contact us" page. We can remove your name from the "Lost Classmates" list and stop the hard work of trying to locate you.
Thanks for visiting and we look forward to hearing from you and catching up soon!
"True terror is to wake up one morning and discover that your high school class is running the country." -Kurt Vonnegut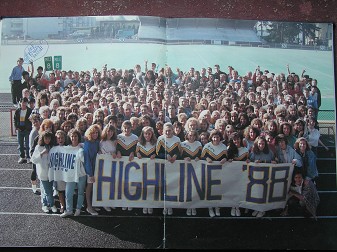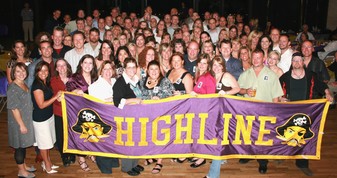 Since the launch of our website in March 2008 you are visitor #
I've moved the pictures from the reunion to it's own page.