Durban High School

Class Of 1960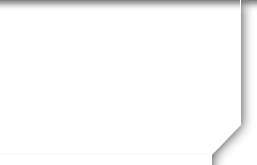 DHS 150th Anniversary
Below are the provisional dates and functions for the 2016 150th Anniversary Celebrations.
Jeff Owen has suggested that the most important dates are the Old Boys Banquet Dinner taking place on Friday June 2016, and Founders Day on June 4, 2016.
150TH CRICKET FESTIVAL : 6 – 9 JANUARY 2016
21 schools have agreed to play in the cricket festival.
150TH INAUGURAL FUNDRAISING DINNER – 12 FEBRUARY 2016
The inaugural fundraising dinner will take place on 12 February 2016 the Greyville Exhibition centre and this has been reserved. The cost of the tickets will be R1000 per person and will be open to the DHS old boys, families and friends. There will be an auction and various items need to be obtained for this purpose.
150th INTER SCHOOLS GALA - JANUARY 2016
To be confirmed.
150TH RUGBY AND HOCKEY FESTIVAL : 19 – 21 MARCH 2016
To be confirmed
150TH BASKETBALL FESTIVAL : 25 – 29 MARCH 2016
150th FOOTBALL FESTIVAL : 25 – 28 JUNE 2016
150th OLD BOYS GOLF DAY: 2 JUNE 2016
The golf day will be held at Royal Durban Golf club. The costs etc to be confirmed later in the year.
FOUNDERS WEEKEND 3 -4 JUNE 2016
The old boys' banquet dinner will take place on Friday, 3 June 2016 as the Greyville Exibition centre.
Founders day will be 4 June 2016
150TH U 16 WATERPOLO FESTIVAL : 7 – 9 OCTOBER 2016