Durban High School

Class Of 1960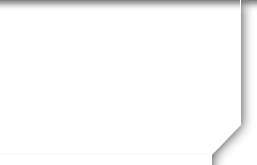 ZOOM 60 year reunions
Dear Fellow Old Boys,
With all of us under effective house arrest, Leon Ellman has suggested a series of ZOOM meetings to electronically celebrate our 60-year survival since that far-away day in 1960 when we, (or most of us!) matriculated.
Two days ago we organized a small test meeting on ZOOM attended by Messrs. Ezra Altshuler in Durban, Mike Wolfson in Atlanta, Leon Ellman in Florida, and myself on Bowen Island, British Columbia. It was 6 pm in Durban, noon in Florida and 9 am on Bowen.
It was great fun and as we warmed to the medium we enjoyed numerous reminiscences, stories and guffaws of laughter.
This email is to solicit expressions of interest in attending such meetings, and input as to the most convenient times of day. The initial time zones worked well, but we recognize the difficulty of accommodating those resident in the Antipodes.
As there is a limit as to how many faces can be accommodated on the ZOOM screen at any one time, we though we would need to conduct the meetings in appropriate batches, possibly grouped by geographic location, and/or original class affiliations, such as 6 GB, 6 Sc or 6 AM.
Please do us a favour by completing the Survey that follows not hesitating to add your comments and suggestions. After completing the Survey you will be able to view the results.
Cheers!
Michael Cornelissen
You must be a member to submit this survey. If you are a member please log in first. You can't submit this form until you've logged in.
1)
Are you interested in attending a virtual ZOOM meeting over the course of the next month?

Yes No
| | |
| --- | --- |
| 2) | If "yes", what time of day suits you best? - (please indicate your time zone or use GMT ) |
| | |
| --- | --- |
| 3) | If "Yes" is there any class or other grouping you would prefer to be a part of? i.e. Class, sport group, Durban North boys, Amanzimtoti boys, etc.etc. |
| | |
| --- | --- |
| 4) | Are you familiar with, ZOOM technology or would you need some introduction? |