Fairborn Baker High School
Class of 1975
40th Class Reunion 2015!
Fairborn Baker Class of 1975's 40th Reunion was an amazing time,
a weekend full of becoming re-aquainted with old friends, forever friends.
There was just something about 'the feel' of the weekend that was indeed special, I think everyone felt it, and appreciated this brief time we shared... and partied!
It was agreed that (at our age) 10 years is indeed too long, so not only is another reunion planned for 2020, but look for information regarding a get-together for a football game tailgate this fall, and the 5th Saturday of the month breakfasts which will start October 30th.
Pictures of the reunion are coming, they will be placed under our 40th reunion tab on the left. If you have pictures you would like posted, please email them or text them to me and I will get them on. Additionally, everyone has the opportunity to put pictures on their profile pages too.
And as we wind on down the road
Our shadows taller than our soul
There walks 'friends' we all know
Who shines white light and wants to show
How everything still turns to gold

And if you listen very hard
The tune will come to you at last
When all are one and one is all, yeah
To be a rock and not to roll

And "we're" buying a stairway to heaven
Thank you Fairborn Baker 1975 for an amazing reunion!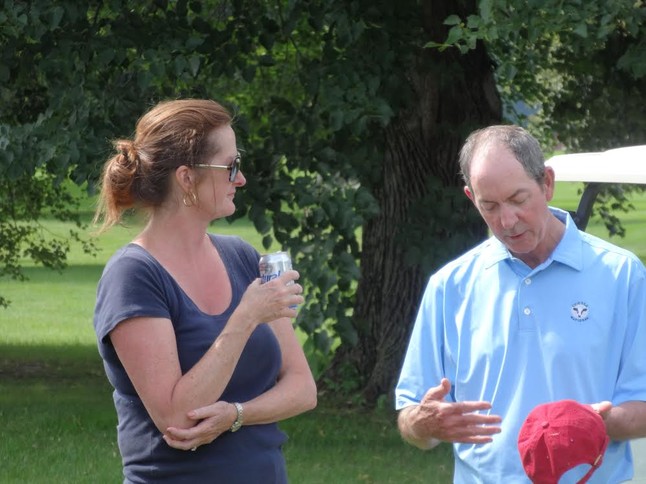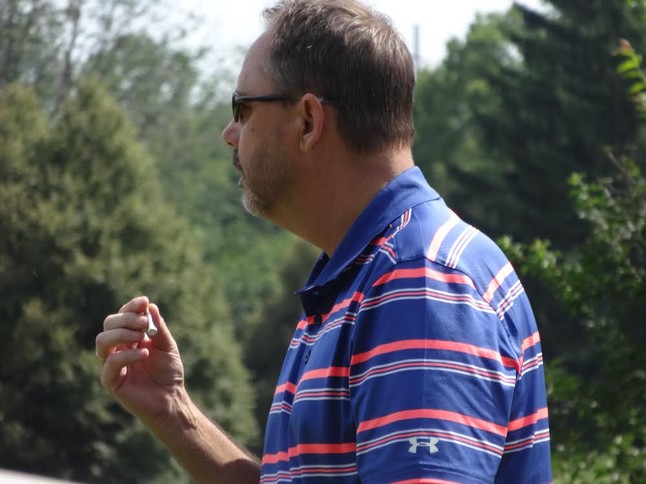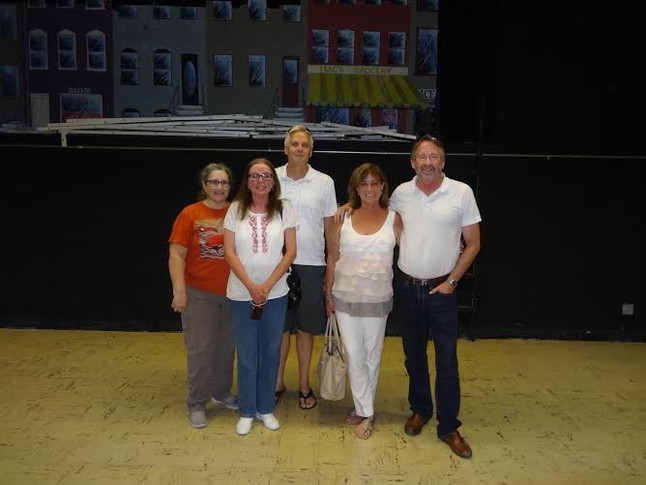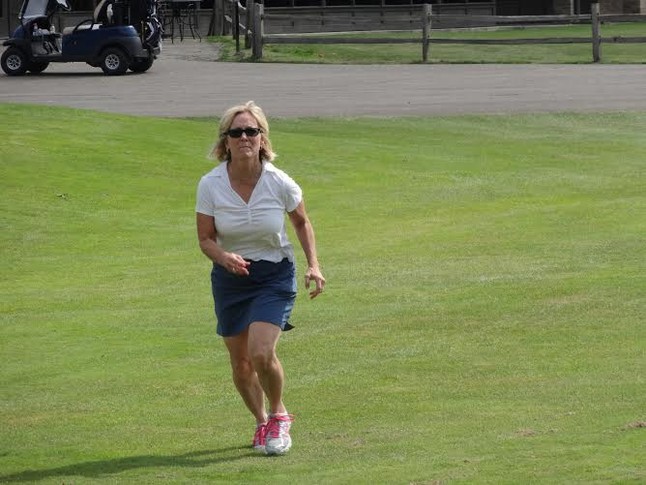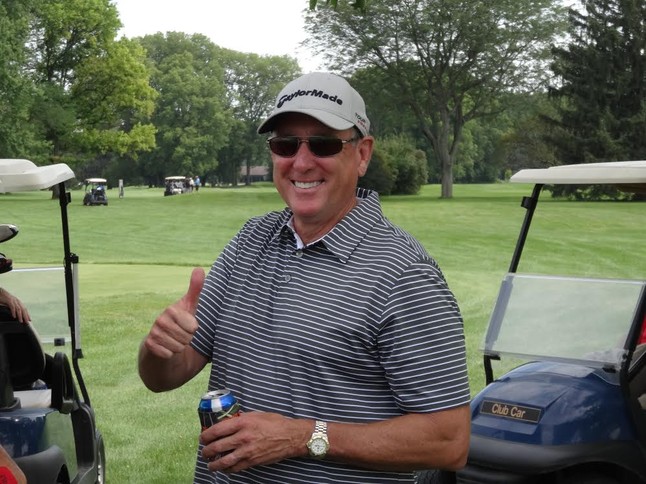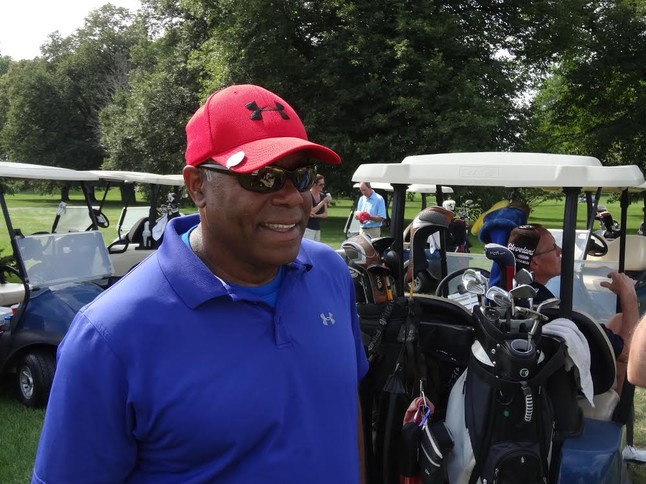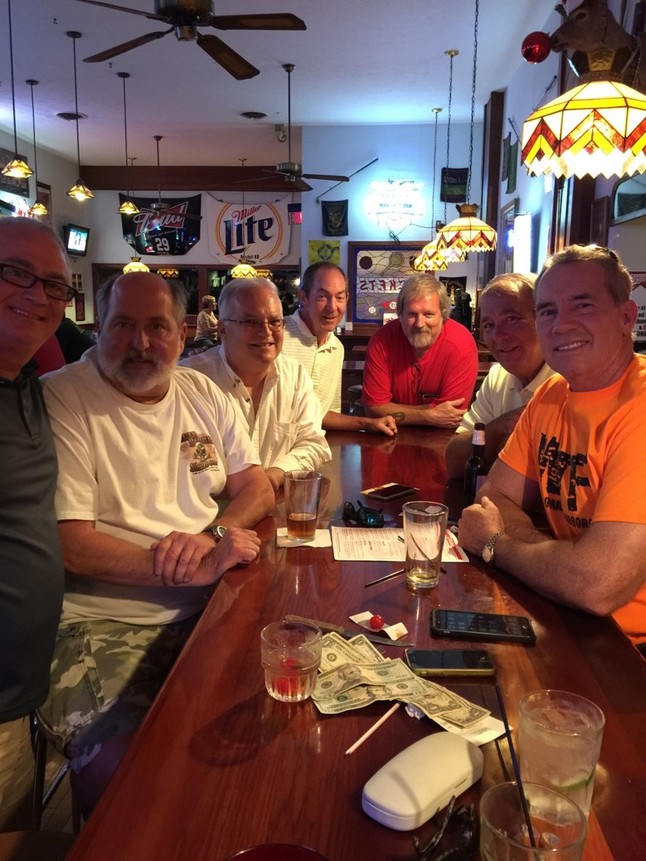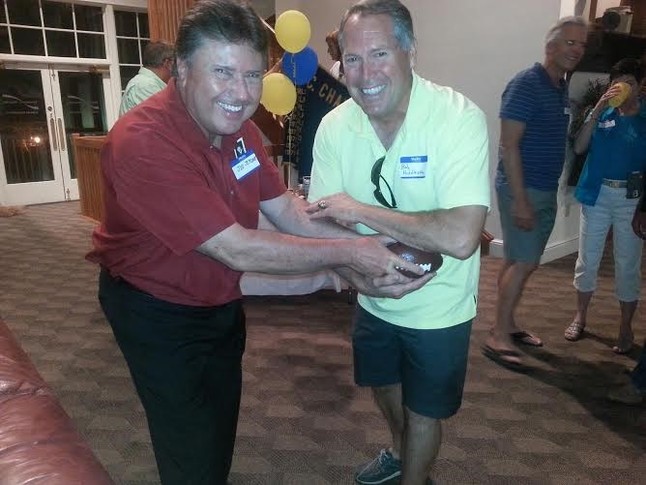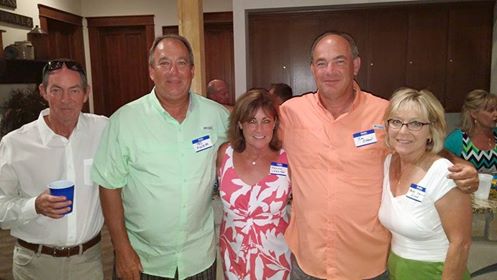 Kevin McDonald, Ted O'Neal, Wanda Lassiter, Tim O'Neal and Becky Davis
Golf Buddies... of course!
The Golf Scramble Crew! Thanks Tim O'Neal for arranging this, which included all kinds of "shots"