St Edmond High School

Class Of 1973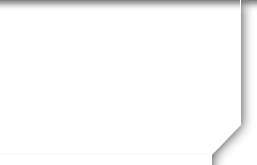 Pat Hemann
Profile Updated:
June 2, 2013
| | |
| --- | --- |
| Residing In: | DES MOINES, IA USA |
| | |
| --- | --- |
| Occupation: | Engineering Tech + Test Coordinator Andersen SDD |
Children:
Jessica Hemann born December 13 1976
Dan Hemann March 6 1979
Step son Rob Dike July 29 1982
Yes! Attending Reunion
Grandchildren
Cheyenne Dike, born November 6 2007
Norah Hemann May 29 2010
Charlie Dike (Girl) November 23 2010
Roman Patrick Hemann November 2 2012
School Story:
Senior Year, Home room, end of the day. Father Nazer is out of the room. Terry Fleming decides to act up. Nick, being the class president, stands up and says "Sit down Terry"! Terry says "Oh yeah, who's gonna make me"? I thought that knees knocking together was something in cartoons only but Nicks knees literally started knocking together. I could see my buddy needed a little help. I had a little bit of a reputation as a fighter and certainly was not intimidated by anyone in our Senior class. All I had to do was stand up to show my support and Terry immediately sat back down.
One more short one. When I was "Grandpa" in "You can't take it with you" in one scene I had a line about ...."Only hit two bulls eyes yesterday"! Then I had to throw three dart at a dart board. Both nights of the play I hit three bulls eyes in a row although, one night, one of the darts bounced off instead of sticking.
What did you always want to do that you haven't done yet?
Life's been good, can't think of a thing.
High points of your life since high school?
Definitely, having grandchildren!
What do you like to do in your spare time?
What spare time? I work 45 hour's a week for Andersen Windows - Storm Door Division, I have four grandkids, I play in the Heartbeats, Triple Play and do an acoustic act with my friend J.D. Flanagan whom I've known since 1973 and I have a mother in law who we care for that requires 24/7 care. in my spare time I try to get some sleep! (LOL)
What is your favorite vacation spot?
In Iowa, the Okoboji area. Outside of Iowa, Hawaii. The problem with the islands is that you can only go in a circle so many times. Nice place to visit but I wouldn't want to live there!
What is the one thing you would do differently if you were back in high school?
I would have taken a typing class and taken school a little more seriously.
Words of wisdom.
Follow your heart and do what you enjoy. I'm fortunate enough to love my job and have always had my music for fun, extra money and a great outlet.
Have a great Birthday, Pat. Hope you are doing well. Hopefully rest of our Iowa winter will be nice, but that might be asking for the impossible! Enjoy your special day!
Happy VERY belated Birthday, Pat. I wasn't able to access the class website for a couple months. I'm sorry to have missed your birthday. Hope 2019 brings you much happiness and good in your life.
Happy Birthday on Tuesday, Pat. Hope you are doing well. Enjoy your special day!
Happy Birthday to you, Pat. Hope you had a wonderful day. I sent Tom a copy of picture of you and my brother and the rest of "Freedom's Purpose." Ronny died last Nov. 24th. Hope you are good, and still entertaining everyone with your singing. Happy Birthday, Pat!
Happy Birthday, Pat. Hope you are doing well.