Grambling Alumni Reunion

Classes of 1950 - 2015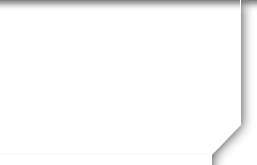 Reunion Cruise 2013
Grambling & Southern Alumni Reunion Cruise 2013
(Open to all Alumni, Past Students, Family, & Friends)
August 31, 2013 - September 7, 2013
Book cruise online at www.GroupTripsllc.com
Sat, Aug 31

Miami, Fl

04:00pm

Sun, Sept 1

Half Moon Cay, Bahamas

9:00am

5:00pm

Mon, Sept 2

Fun Day at Sea

Tues, Sept 3

St. Thomas

9:00am

6:00pm

Weds, Sept 4

San Juan, Puerto Rico

7:00am

3:30pm

Thur, Sept 5

GRAND TURK

11:00am

5:30pm

Fri

, Sept 6

Fun Day at Sea

Sat

, Sept 7

Miami, Fl

8:00am
Payment Plan Schedule:
All deposits are applied to your cruise balance.
1st Deposit: 1st Deposit of $100/ Person is due now.
$75/ person by the 15th of each month, if payments are on the automatic payment plan.
$100/ person by the 15th of each month if not on the automatic payment plan.
May 15, 2013 Final payment is due (remaining balance). If final payment is not received by May 15, 2013, your cabin may be dropped. If your cabin is dropped, cancellation penalties will apply.
You may make a deposit by PayPal or mailing a money order. Your registration is not processed until we receive the required deposit. Cabin rates are based on the day the deposit is received not on the day you register.
Sponsored by GetAway Vacations LLC
GramblingStateAlumni.com and AtlantaTakeOver.com websites are privately owned and does not make any representations, warrants or promises on behalf of Grambling State University or GUNAA. GramblingStateAlumni.com is designed to provide information about upcoming alumni cruises and reunions. Questions related to Grambling State University may be made by contacting Grambling State University at 800-569-4714 or going to Grambling State University Official website at www.gram.edu. The reunion events listed on this site has been approved by Grambling State University's Alumni Department.