Grambling Alumni Reunion

Classes of 1950 - 2015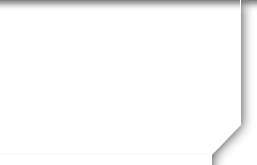 Reunion Cruise 2012
7 Day Southern Caribbean Cruise
Cruise Line: Carnival Ship: Victory Departure port: San Juan, Puerto Rico
Sunday, May 27, 2012- Sunday, June 3, 2012
Book online: www.GroupTripsLLC.com
| | | | |
| --- | --- | --- | --- |
| Sun, May 27 | San Juan, Puerto Rico | | 10:00pm |
| Mon, May 28 | St. Thomas, USVI | 7:00am | 5:00pm |
| Tues, May 29 | Fun Day at Sea | | |
| Wed, May 30 | Barbados | 8:00am | 5:00pm |
| Thur, May 31 | St. Lucia, WI | 8:00am | 5:00pm |
| Fri, Jun 01 | St Kitts, WI | 8:00am | 6:00pm |
| Sat, Jun 02 | St. Maarten, NA | 7:00am | 5:00pm |
| Sun, Jun 03 | San Juan, Puerto Rico | 7:00am | |
Rates:
| | | | | |
| --- | --- | --- | --- | --- |
| Cabins | Double | Triple | Quad | Single |
| Interior | $860 | $825 | $795 | $1580 |
| Ocean View | $960 | $900 | $865 | $1780 |
| Balcony | $1140 | $1020 | $970 | $2120 |
| Jr. Suite | $1630 | $1390 | $1265 | $3120 |
* All prices are per person. Prices are subject to change. Prices are based on the day the deposit is placed on the cabin. Carnival reserves the right to re-instate the fuel supplement for all guests at up to $9 per person per day should the price of light sweet crude oil according to the NYMEX (New York Mercantile Exchange Index) increase above $70 per barrel. No passport is needed. Onboard Alumni parties are included in the cruise rates.
San Juan, Puerto Rico

Historic San Juan, once nothing more than cobblestone streets and the distinctive architecture of the Spanish who founded it, is now a modern world capital. Among the peaceful shaded courtyards and commanding colonial fortresses of El Morro and San Cristobal, you'll find a cosmopolitan city of wide boulevards, lively cafes, highly regarded galleries and designer boutiques.

St. Thomas, USVI

Only 32 square miles in size, pirates once roamed the alleys of this beautiful place, which now host a treasure trove of stores. But there's more to this shopper's Shangri-la than an international grab bag of perfume and electronics. This U.S. Virgin Island also claims one of the world's most beautiful beaches, heart-shaped Magens Bay; a world-renowned golf course; and spectacular nightlife. You can don a snorkel to explore coral reefs bright as a wildflower meadow, or take in the amazing views on a soaring aerial tram ride to Paradise Point.

Barbados

High tea and cricket in the afternoons remains a tradition on the very British island of Barbados, also called the "Little England" of the Caribbean. The Bajan landscape, with its breathtaking panoramas of oceans and valleys, and endless pink- and white-sand beaches, is one of the most majestic in the Southern Caribbean. Barbados is the perfect setting for snorkeling in turquoise waters, touring historic sites or taking in a round of golf.

St. Lucia, WI

Lush green hills, black sand beaches, tranquil blue lagoons and pink melting sunsets. This rainbow of colors can only be found on the unspoiled tropical retreat that is St. Lucia. Visitors are always awed by the array of hues offered by nature. Of course, there's equal grandeur in its magnificent coastline and famous twin mountains known as the Pitons.

St Kitts, WI

The tropical paradise of St. Kitts features the perfect blend of sun, fun and forests. The sunny weather, warm water and beautiful beaches make this island a popular attraction for boating and diving. While the lush vegetation and meticulously maintained ecosystem makes it the perfect spot for nature lovers. And, the intimate inns, wonderful shopping and colonial architecture appeal to all who visit this unique Caribbean port.

St. Maarten, NA

Where else can you experience the food, style and hospitality of two separate countries in an exotic West Indian setting? St. Maarten is divided between French St. Martin in the north and Dutch St. Maarten in the south. Both sides of this 37-square-mile island offer beautiful ocean vistas, gourmet cuisines, first-rate water sports and beaches, and some of the best duty-free shopping in the world.
Pre Cruise Hotel (San Juan, PR): We will have hotel rooms available in San Juan, PR for anyone who will be arriving prior to the sail date or staying after sailing.
Car Rentals: We have promo codes for Avis and Budget. Receive up to $35% off. For Avis: use Avis promo code AWD: # Z817397. For Budget: use Budget promo code BCD: #Z844129
Flight Information: Discount codes for American Airlines will be posted soon. We will send the discount codes via email with booking instructions. Flights through American Airlines will be 5% off the published rates.