Ben L Smith High School

Class of 1967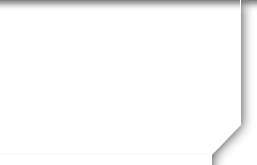 Message Forum
Welcome to the Ben L Smith High School Message Forum.
The message forum is an ongoing dialogue between classmates. There are no items, topics, subtopics, etc.
Forums work when people participate - so don't be bashful! Click the "Post Message" button to add your entry to the forum.
01/04/19 03:27 PM
#61

So sorry to hear about Wesley. He was such a sweet friend in high school. Way to soon to lose him but I agree with the previous comment that it's heavens gain. My prayers go out to his family.
01/04/19 07:26 PM
#62


Our new address is 704 East Park Drive, Lincolnton NC 28092.
Happy New Year to all!
01/05/19 11:54 AM
#64

Wesley was a good friend. Our trip to Pa. was a highlight of my high school years. I shall miss him.
01/05/19 06:39 PM
#65

I am glad I received an email re: a Birthday party/ reunion. The email then brought me to our website.

Now i am saddened to read of Wesley's passing. He was a friend to all he met. He will surely be missed. My condolences to his family.
01/07/19 11:08 AM
#66

So terribly sad we won't be in town for Wesley's funeral. He was a great friend and we just spent the day with him at the Wyndham Championship in August. He was happy as always and we enjoyed the day with him and his wife. Great memories of a great man.
03/13/19 09:14 AM
#67

Frank Harmon is a Raleigh architect who publishes a blog with water color sketches and short essays. He recently did one on Yum Yum Ice Cream. Thought you all might enjoy. Here's the link.

https://mailchi.mp/frankharmon/native-places-yum-yum-2618489?e=d580d333b5

Mike
03/14/19 05:24 PM
#68

Michael, we all have our Yum Yum memories! Love his watercolor and story. Thanks for sharing!
04/03/19 12:08 PM
#69

Bill my view of the Veterans page already shows Robert LeClair loud and clear. Am I missing something?
08/28/19 09:11 PM
#70

Will not be attending the 70s get together on the 7th. Already had a previous engagement. Hope all have a great time.

Pressley
08/31/19 01:17 PM
#71

Melaina and I also will miss the September 7 gathering. My daughter is getting married in Missoula Montana on the same day. I do appreciate all the work the core group is doing to keep these events alive, and I particularly enjoy the website. Please keep it ging as long as you can. Mike
09/16/19 09:56 AM
#72

Just wanted to say a big Thanks to everyone involved in putting our 70th party reunion together. It was a lot of fun and Harry & I appreciate all your hard work to make it happen. As always it is great to visit with everyone.

Marsha
09/17/19 11:45 AM
#73

I second that emotion!
09/17/19 01:32 PM
#74

The birthday party was wonderful. I had a great time hugging all my classmates, especially the men! Thank you to those who helped plan it. I hope to see a lot of you at the Class of 69 reunion.
05/29/20 06:49 PM
#75

I want to take this opportunity to thank all of our veterans for your service to keep us free and safe. During this horrific time of the corono virus, thanks to all first responders, medical workers and those working, probably at minimum wage, to keep our grocery stores, pharmacies and banks open. Having spent over 3 decades working in critical care caring for patients on ventilators, I know how demanding, heart-breaking and tiring caring for patients you know are probaby going to die is. PLEASE WEAR YOUR MASKS!! Be safe and pray for our world.
06/06/20 09:56 AM
#76

I would like to thank Pam Smith for those wonderful words sent out to our veterans and others during this time. We applaud you, cherish your sacrifice and honor all of you. Take care, be safe until we all can meet again in the future. Love to those that have been lost and to those that are with us. May God hold you all in His hands!
08/23/20 03:31 PM
#77



Phone 336-299-4123 (best time to call is between 7 pm and 9 pm)
Address to send a card:

Jack and Betsy Chatham
2519 Yow Road
Greensboro, NC 27407

They would love to hear from you.

Thanks, Barry
08/24/20 08:18 AM
#78

Thanks for the news re Coach Chatham, Barry. My mom also lived at WellSpring. And I think Coach Chatham may have been my driver's ed. teacher. Don't we all remember having to watch "Signal 30"?
08/24/20 11:46 AM
#79

Thanks so much for the head's up Barry!

08/24/20 05:03 PM
#80

Barry, thank you so much for the information about Coach Chatham. Wow, 64 years. That is amazing!
11/15/20 09:12 PM
#81

Hello Everyone, probably only 6 or 7 people will read this.

Thanks to Nicki for her diligence in keeping this going.

I only look at it once in a "blue moon" , y'all remember that expression?

I had a dose of the FLU about 6 weeks ago, scared me, Thought I had the dreaded Covid 19.

The test revealed no covid, That was a relief.

I am wishing for all our classmates and their familys to have a virus free winter and a happy and wonderful Thanksgiving. Merry Christmas too.
11/16/20 08:22 AM
#82

I would also like to wish everyone a Happy Thanksgiving. Covid 19 has touched so many of us. I am beginning to feel like my bout with it is almost over. For that and so much more I am truly blessed.
11/16/20 02:57 PM
#83

Hey there to all fellow classmates! I am sending out a special Thanksgiving wish: May there be peace, respect and lots of love to share this year, although remotely. It has been a very trying year for everyone and we know that God always brings us through. May His love and grace surround all of you and your families. Happy Thanksgiving!

🦃🦃🦃🦃
11/17/20 12:05 PM
#84

Hope EVERYONE is safe and healthy as we enter this holiday season and what we hope will be the beginning of the end of this horrible pandemic. Most of us are retired now, but a special shout out to all our kids and grandkids who have kept our country functioning - the healthcare workers, teachers, law enforcement, truck drivers, grocery store personnel, service workers - literally everyone who has figured out a way to do their jobs and stay safe and healthy. To the moms and dads who have worked so hard and juggled so much, we owe you a debt of gratitude. I hope 2021 ushers in a decade of peace, health and prosperity for all of us!
11/17/20 12:22 PM
#85

Amen, Nicki! 🙏🙏🙏🙏