MacArthur High School Irving, TX

Class Of 1970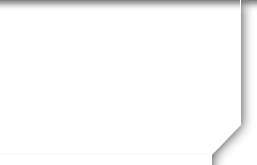 William Kerns
Profile Updated:
November 10, 2014
| | |
| --- | --- |
| Residing In: | Lubbock, TX USA |
| | |
| --- | --- |
| Spouse/Partner: | Jill Hetman Kerns |
| | |
| --- | --- |
| Occupation: | Daily newspaper, entertainment editor/film critic |
Children:
Daughter Erin Elizabeth, born 1980; Erin is daughter from my first marriage; she now is Erin Elizabeth More…Smith; husband is Brandon Smith; Erin gave birth to our granddaughter Charlotte Ella in January 2010, and to our grandson Ethan William in February 2012. Erin was a successful pharmaceutical rep for several years, but has opted to be a stay-at-home, full time mommy. Brandon and family own Chevy dealership in Houston.

Mary is my stepdaughter, always considered her my eldest daughter.
Stepdaughter Mary Kristen, born 1975; passed away 2011, age 36.

My wonderful marriage to Jill. Mary and her three children (our grands Gage, Hailey and Tabitha) lived with Jill and myself for almost 9 years (until Mary's Dec. 2010 second wedding); Mary was self-employed in Lubbock, and she married Brent Parr on Dec. 18, 2010, in Lubbock.
Pain became her companion soon after she married Brent.
Lubbock doctors never diagnosed what was wrong. Then, on Monday Oct. 31, 2011, we lost our Mary. She was only 36.
We had finally sent her east to New Jersey to be treated by specialists.
Mary died on operating table Monday morning, 10-31-11. She was diagnosed with Chron's Disease. (You're not supposed to DIE from Chron's Disease, and I have no idea why Lubbock physicians failed to diagnose this earlier.)
Mary now is buried at City of Lubbock Cemetery, and is missed so very much.

Updating this in summer 2014 ... Jill and I, and the children, remain heartbroken. I know Jill and I feel physically broken, spiritually broken; we never expected this to happen.

My wife Jill and I proceeded through the legal process, became official guardians, so that we can raise Mary's children, Gage, Hailey and Tabitha. They live with us, again. They are our blessings in Lubbock, as grandchildren Charlotte and Ethan are blessings we love in Houston.

But we still miss Mary so much ... and I know Jill misses her more deeply every day. (Jill had raised Mary as a single mom; they were always SO close.) Losing a child hurts more than I can express.
Yes! Attending Reunion
Elementary school attended:
Barton Elementary
Junior High School attended:
Crockett Junior High School
Do you stay in touch with anyone from school?
It has been many years, but I did hear from John Maynard (hurrah!), then Chris Clear, George Railsback, Mike & Laurie thanks to this site; I hope to hear from others, also. Neill,
Did you marry someone from our class?
No
Comments:
I attended and graduated from Texas Tech University (TTU) in Lubbock, TX. ... I worked as a news reporter, general features writer and film critic for the San Angelo Standard-Times for almost a year; in fact, I accepted their offer over other newspapers because they agreed to let me keep my hand in film coverage ... I married Susan Watson., a graduate of TTU and Thomas Jefferson HS in Dallas ... we moved from San Angelo back to Lubbock when newspaper editor called and offered me the position of entertainment editor and film/theater critic for Lubbock Avalanche-Journal; truthfully, Susan was the one who was fired up to move back, but it worked out ... we became first-time parents when our beautiful daughter Erin was born ... all too soon: divorce ... years later I married a second time, to the pretty and pretty wonderful Penny Sue Small, a graduate of TTU and Hobbs (NM) HS ... 10 years later, we also divorced; she darted to Austin, but we remain friends ...

Then fifteen years ago -- July 17 is our anniversary -- I was absolutely blessed with one last chance and I proposed to the one-of-a-kind Jill Fiorino, and (thank you, God) she said yes. Jill graduated from William Penn University in Iowa (where she played basketball), from HS in Indiana, maintains family ties in Indiana, Florida and North Carolina, and had worked at least 20-plus years in Houston, as well ... Jill has both Cherokee Indian and Polish heritage, which I still find amusing. ...
And days from our 15th wedding anniversary, I still could not be happier to be married to Jill.

Jill & I were blessed to also provide a home for our daughter Mary and three young grandchildren (Mary's children) for almost nine years. (until Mary re-married in December 2010) ..... Our Mary died much too soon (details under "children"), and we again are raising her children (our grandchildren). They grow so fast, and of course we miss Mary so much.

Updating this in July 2014, when now we have three teenagers. LOL.

Jill and I share a love for everything from Hallmark Christmas ornaments to sports, well, just about everything but golf. ... Jill played hoops in college ... my own favorite sport remains baseball -- and, as I have been a life-long baseball fan and a Texas Rangers supporter since '72, Jill and our daughter Erin and son-in-law Brandon went above and beyond to make sure that I could accept a friend's offer for me to head to Arlington and attend Game 5 of the 2010 World Series -- my first and only World Series game! ... Rangers lost, but what a terrific family I have! ... My early love for film/movies and theater escalated every year -- combined in college with my love for research and writing, and so I opted to pursue a career in arts coverage for daily newspapers. I also gained valuable experience writing hard news, features and sports, thanks to great professors at TTU, skilled editors and a mentor with the San Angelo newspaper, and one mentor and a couple of my editors with Lubbock Avalanche-Journal. ...

I accepted the position of arts and entertainment editor, traveled extensively to interview filmmakers, made many helpful contacts and then surprised most, if not all, of my friends by opting to stay in Lubbock -- solely to remain close to my beautiful daughter, Erin, who, after graduating from Lubbock High, would head back to Metroplex and love her four years at TCU, graduating with honors. ... I have not one regret about staying in Lubbock to be near her. ...

I have watched (hopefully helped a bit) Lubbock grow. The ONLY negative/disappointing thing about Lubbock: it is isolated when compared to many other Texas cities; and it certainly lacks the scenery of, say, Denver, Colo., where I was born and raised for much of my youth. ... The best parts about Lubbock: excellent university (I love a college town), such friendly people, sunrises and sunsets to die for; NO humidity; acceptable cost of living, close to 60 first-run movie screens, growing number of stages, gorgeous 15,000 capacity arena (and smaller state of the art performance venue being constructed), with more than enough local and touring arts and entertainment to keep a staff twice as large busy ...
I do miss the Rangers, Cowboys and Mavericks being close at hand, but did I mention I love a college town? Texas Tech/Big 12 sports has delivered so many thrilling moments; too many to list. I bleed red and black, but will cheer for Erin's alma mater (TCU), too.

I am truly blessed to have fared well in the career of my choice ... despite newspapers having had it tough for many years, with a number folding and so many talented friends losing jobs ... the great leadership now at Lubbock's newspaper also wisely began expanding and emphasizing online newspaper coverage. Lubbock Avalanche-Journal has been named Best Newspaper in Category AAA (one size below Dallas, Houston, etc; we compete against El Paso, Corpus Christi, etc.) ....

My wife Jill is former executive director for Lubbock Moonlight Musicals, and now works with the Lubbock Arts Alliance ... we share a huge interest in the arts, and, I daresay, the movers and shakers in West Texas probably know Jill better than me because she has worked so hard for so long for Lubbock's non-profit arts organizations ... although, go figure, there actually are performing arts and visual arts awards given in my name here in Lubbock, awarded during a gala ceremony each year.

Jill and I want to make more visits in 2015 to Houston to see grandchildren Charlotte and Ethan, and also Jill's dear friends in Houston, whom she has not seen enough.
I also hope to someday re-connect IN PERSON with MacArthur High School classmates John Maynard, Ron Reynolds, Chris Clear, George Railsback, Mike Neill, Laurie Rolf Neill and more --- and with former San Angelo Standard Times editors Mike and Cindy Perry, who remain good friends...

FYI, I also have battled fibromyalgia for almost 14 years ... it's no fun, but I suspect it is nothing when you consider that my wife, Jill, is an ovarian cancer survivor. ... And heck, most of the time, I'm here and there doing interviews and writing reviews too often to give it the time of day.

(I've luckily survived major health issues in 2013 and 2014. I am lucky to have an excellent pain physician, and last year I was introduced to surgeon Mark Scioli, who is nothing short of a genius. In recent months, he first was able to save my foot and leg, and then, after multiple infections attacked my brain and respiratory system, Dr. Scioli defied odds and saved my life. How's that for an exciting update? LOL. I am truly blessed, if with some memory loss. LOL.)

You can also catch up with me on Facebook, Twitter
and my blogs and stories at newspaper's www.lubbockonline.com
School Story:
High school memories?

I wish I had a really funny story/or memory from my gangly, tall, hair too short/hair too long, high school days;
and I can only blame part of my problem on the current fibro that affects my long term memory ...

(Yes, age comes into play. But I was warned by physician about Fibro Fog, and I'm sticking to using that excuse.)

I was not your average HS student, although, man, at least I had fun in the early years ... I was so lucky to know and chase grades and friendships with cool guys such as John Maynard, Ron Reynolds, George Railsback and Chris Clear ... and also remember my grins of frustration when I never once could catch buddy/neighbor Mike Neill in pick-up football games; he was the smart, smaller guy with enough slick moves to make anyone miss ... I think it was before HS when Mike told all of us, "Let me do the talking," after we tipped over a log ride at Six Flags and got busted by a spy in a tree. (Really happened, but we were just leaning on the curves, trying to get the log to go faster) ... I always admired good buddy Laurie Rolf (she would eventually become Mrs. Mike, to absolutely no one's surprise) and her entire cool family on King Richard ... too bad they didn't know me when maturity found my address (LOL) ...and I learned so darn much from Ernie Farino, who would later make an absolutely incredible name for himself in Hollywood (special FX work, publishing, Emmy Awards!! Just Google the guy.) and no doubt he would be shocked (appalled maybe?) to know that he sort of mentored me ... Ernie Farino and Roger Allison were just the two best movie buddies a dumb movie-loving kid could have ... not sure I ever, ever recovered from a friend taking his own life; when something like that happens, believe me, all you think about are things that you should have done differently, or at least wish you had done, or said, differently ... On happier note, I still remember Ernie doing the Abbot and Costello "Who's on First" routine at the MHS auditorium.

I also was friends with younger Cardinal named Tony Batt ... Anyone know what happened to Tony? Is that him living back on Stafford Street? I wonder...We lost touch. I miss him.

Not surprised I was not originally on this new MHS site, despite going through Janet Jenkins and driving down with Jill to attend a reunion ... I had pissed off a teacher, partly by not getting my hair cut, who told me I could not have my photo made for my last yearbook ... Thus, no way to find me, right? At the time, I didn't think I'd care.

My dad was out of the country a lot when I was in HS; my stupid reaction: poor, poor me; too dumb/selfish to think about feelings of others ... God allowed us to make up years later, and my dad even left Colorado and moved in with me in Texas after my mother's death ... he, too, has passed away.

But back at MHS, I don't think I had a great or bad rep either one ... Grades were very high all my life until circumstances found me moving out of family home, working, hiding it ... Some friends listed above made sure I stayed in school as my once super grades dipped ... but I lost a lot of self-confidence ... looking back, I also made some bad, hurtful, immature decisions before age of 18 ...

heck, i even worked on prom night ... and graduation...

Then again, who knew sneaking friends out of their homes on school nights to go hang at The Cellar would piss off parents and have such long-term repercussions? ...
On the other hand, my friends and I were determined to be the first guys to play football in Texas Stadium, and we sneaked in during nights before the stadium was open. Yep, we got caught...but were just chased off.

I really loved being a MacArthur Cardinal; it meant/means a lot. ... I recall great times writing up the MHS-IHS football game for the Irving Independent paper, and going to the games, Friday basketball with buds, playing baseball as much as I could, and writing reviews after advance screenings for teen film board. Not to mention being a part of the school newspaper. Also dated a pretty Cardinal gal or two. Such a long time ago...

A big, repeated thank you to everyone who worked to make this site a reality.
Thanks to old pals who e-mailed, too.