Samuel W. Wolfson

High School




Class Of 1969
WOLFPACK FOOTBALL TEAMMATES (AND FRIENDS) GATHERING !

Jeff Rouzie and Bob Hackney hosted a mini-reunion in July for team members and friends at the Ponte Vedra Club. More photos from the evening can be found at Since Our 50th - Jul 2022 PV Club.
Jeff Rouzie and Bob Hackney
Jeff Rouzie, Charlie Revels, Mack McCuller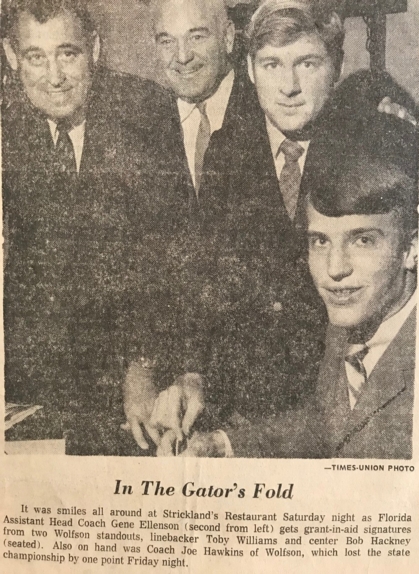 Jeff Rouzie, Ed White, Toby Williams, Ken Doria (class of 1968)
---
If you graduated from Samuel W. Wolfson Senior High School in Jacksonville, Florida on June 7, 1969, then you're in the right place. To navigate the site, you will need to register and set up your profile. On Classmate Profiles, click on your name and follow the instructions. You can then navigate around the site and re-connect with old friends.
If you would like to be a Guest Member of the Class of 1969, please make a request through Contact Us.
---