Jenkins Independent Schools
Classes of 1912 - 2022
In Memory
Valentina Everly (Kaiser) - Class Of 1998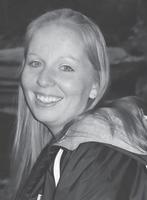 February 14, 1980 - December 8, 2022
Valentina Everly-Kaiser, 42, of Hobart, Ind., died on December 8, 2022.
Born in Hammond, Ind., she was a loving mother, wife, daughter, sister and wonderful friend. More than anything, she loved spending time with her family. She also enjoyed fishing and was a Green Bay Packers fan.
She was preceded in death by her daughter, Taylor Erin Mullins, and her stepmother, Karen Lynn Everly.
Surviving are her husband, Mark Kaiser; two children, Brittany (Brittney) Mullins of Rileyville, Va., and Kayleigh Mullins of Jenkins; a grandson, Callan Mullins; her parents, Mark Gregory Everly, Sr. and Barbara York, both of Jenkins; five brothers, Mark, John (Shaunna) and Jeremy Everly and Nick (Melissa) and Floyd Smith; four sisters, Lisa (Audie) Fields, April (Craig) Moore, Elizabeth (Jesse) Thacker and Patricia (Butch) Maggard; her mother-in-law, Bonnie Meyer (Karen Wyss); her father-in-law, Ken (Jane) Kaiser; and a brother-in-law, Matt (Cathy) Kaiser.
A gathering to celebrate the life of Valentina Everly Kaiser was held on January 29 at 4 p.m. at the Jenkins Masonic Lodge.