Neshaminy High School

Class Of 1989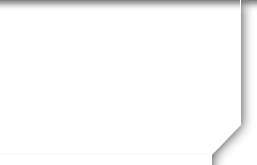 Todd Gurule
Profile Updated:
October 25, 2013
| | |
| --- | --- |
| Where do you live now? | Warrington, PA USA |
| | |
| --- | --- |
| Living with someone? Married? To who? When? How long? | Was married but now am happy because I'm divorced. ;) |
| | |
| --- | --- |
| Kids? | One daughter, Devon, who came along in 1998. |
| | |
| --- | --- |
| What is your occupation? Any other jobs? | Account Supervisor for Global Advertising Agency |
Still have family around the area?
No
Grand Kids?
No and I'll never meet them either because my daughter isn't allowed to date until a year after my funeral. :)
Past jobs?
For a few years I was muling heroine between Colombia and Miami as it seemed cool from watching Miami Vice. HA, seriously, typical stupid college type jobs; retail, construction, book making, etc.
What did you do right after high school?
Went to college and worked full time; graduated too.
What did you want to do or think you were going to do when finished high school?
I wanted badly to work for a Marketing/Advertising agency in in New York City (and it happened).
Did you end up having a career in what you thought you would be doing?
Pretty much exactly, so be careful what you wish for as it's not always what you think. However, I'm not complaining.
High points of your life since high school:
My daughter being born. I would never go back to change anything in the past because then I wouldn't have her.
Do you still see/talk to/hang out with any classmates? Who?
Not really.
Favorite Neshaminy memory:
Every day was a memory.
Biggest thing you would do differently if you went back to you time at Neshaminy?
Not be such a chicken when it came to talking to girls, asking them out etc. :)
What is the furthest you have been from home?
Jamiaca (not Queens NY).
Favorite place to visit.
Las Vegas
What did you always want to do that you have not done yet?
Murder. Just kidding, but not really. ;)
What would be be surprized to know about you?
No one would believe me if I told.
Did you have any nicknames in high school?
It was High School, probably called a lot of things that I'm unaware of.
Famous or intereting people you have met.
There are LOTS of interesting people in prison.

Michael and Kitty Dukakis.
Body Piercings or Tatoos?
A couple tattoos.
Divorced? How many times? Lesson(s) learned? (Optional to answer, but may be therapeutic!)
Divorced once. I'm no Larry King so no plans on increasing that tally.
How and where do you see yourself in 10 years?
Hopefully not dead and buried. Perhaps the lead role in a sitcom.