Neshaminy High School

Class Of 1989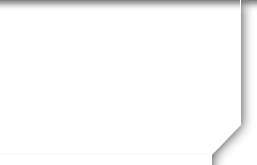 Nancy Stricker Tokarski
Profile Updated:
October 15, 2019
| | |
| --- | --- |
| Where do you live now? | Bensalem, PA USA |
| | |
| --- | --- |
| Living with someone? Married? To who? When? How long? | Married since 2001 to Dave Tokarski (Bensalem High 1989) |
Kids?
Nikolai born April 15th 2004
Anastasia born October 9th 2006
| | |
| --- | --- |
| What is your occupation? Any other jobs? | Full time Momma, part time Pediatric RN |
Still have family around the area?
Yes
What did you do right after high school?
Went to Kutztown for a year and partied my parents tuiton money away! Worked at Friday's on Street Road til I was 21 then moved to Ocean City New Jersey and was a waittress at Yeastersday for 5 years then moved back to PA and went to BCCC and graduated in 2001 as an RN!
Do you still see/talk to/hang out with any classmates? Who?
Karen Marquis- friends since 6th grade
Now too many to name from Facebook!
Favorite Neshaminy memory:
I have so many but I'd have to say Jr. class trip!
Also ordering pizza and having it delivered at the Class of 88's Senior Prom!
Biggest thing you would do differently if you went back to you time at Neshaminy?
No regrets!
What is the furthest you have been from home?
London & Paris
Favorite place to visit.
Karen in York PA!!!
What did you always want to do that you have not done yet?
Quit smoking
Did you have any nicknames in high school?
Rancy
Any nicknames now?
Momma!!!
Divorced? How many times? Lesson(s) learned? (Optional to answer, but may be therapeutic!)
Thank god NO!!!
How and where do you see yourself in 10 years?
The mother of a 15 year old and a 12 year old holy crap thats scary!
Comments:
Wants to Thank Sondra forputting this site together for us!!!