Neshaminy High School

Class Of 1989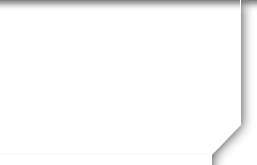 Julie Valko Fisher
Profile Updated:
August 17, 2010
| | |
| --- | --- |
| Where do you live now? | Yardley, PA USA |
| | |
| --- | --- |
| Living with someone? Married? To who? When? How long? | Started dating in 89~Married in 92, to John Fisher |
| | |
| --- | --- |
| Kids? | Joshua, born 1994; Jeremy,born 2001 |
| | |
| --- | --- |
| What is your occupation? Any other jobs? | Stay home Mom |
Yes! Attending Reunion
Still have family around the area?
Yes
Past jobs?
Retail sale cashier,Lunch Lady
What did you do right after high school?
Moved in with John
What did you want to do or think you were going to do when finished high school?
go to Vet school, love to take care of pets
Did you end up having a career in what you thought you would be doing?
Nope,it was not in the cards!! sometimes life has a way of changing things you did not want changed...
High points of your life since high school:
Getting married, having my kids and finding my Birth family in 1996
Do you still see/talk to/hang out with any classmates? Who?
I still talk to online with Sherry Dunn,Kathy Runner,Lisa Pokalski, Kim Nace,Michelle Dobson,Dan Mcgorry,Tim Oneil & Kelly Montgomery
Biggest thing you would do differently if you went back to you time at Neshaminy?
Not to worry about the little things and keep in contact with friends better
What is the furthest you have been from home?
California
Favorite place to visit.
Hawaii
What did you always want to do that you have not done yet?
go on a cruise to Hawaii for a honeymoon my hubby and I could not afford when we frist got married.......
Did you have any nicknames in high school?
Jewels or Shorty
Any nicknames now?
Jewels
Cool things you have done.
Being a Mom is cool
Famous or intereting people you have met.
Steve Carlton,Pete Rose & Ricky Waters
Body Piercings or Tatoos?
Just my ears, no Tats
How and where do you see yourself in 10 years?
I live in the moment because life has alot of roads,paths and dreams that need too be discovered........