Osbourn Senior High School
Class Of 1970
Welcome
Class of 1970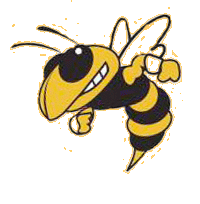 Reunion
The reunion committee has reviewed the latest forecast for covid and out of caution, we have decided to postpone our 50th reunion for yet another year. We will target June 2022 for our 52nd reunion
Use the Classmate Updates User Forum to create a virtual reunion while we wait for safer times
***
Join our new Facebook group,
Osbourn High School 1970
---
A Trip Down Memory Lane
Remember our very own band, The VI Pak?
Ken Hynson, one of the members of the VI Pak, has digitally converted about 8 hours of taped music from the VI Pak and has re-mastered 13 songs which are available on CD. If interested in a copy, please contact Ken through his OHS profile or directly at anontrad@aol.com. Great music...great memories!
---
The Road Back
A Journey of Grace and Grit
Available from Amazon here...
This is the inspirational story of Mike (OHS '70) and Nancy Miller's son, Matt. Matthew Miller had just pedaled up a mountain pass. He was 20, a member of the University of Virginia triathlon club, so fit his resting pulse was 42! He was on top of the world in so many ways, in love, with dreams of attending medical school. And then, cycling along the Blue Ridge Parkway in Virginia, tragedy struck. The real story is not what happened, but what happened after. Pulitzer Prize winning journalist Michael Vitez shares with you the incredible, humbling, miraculous story of Matt's survival and recovery. It is a story, truly, of grace and grit, of an America that shines – families, community, individuals and institutions. The story is as gripping as it is inspiring. Ride along!
The author first chronicled Matt Miller's story for his newspaper, The Philadelphia Inquirer. The response from readers was so overwhelming – and Matt's continued recovery so remarkable – that Vitez immersed himself in Matt's world. The Road Back is not only about a young man's drive to reclaim his life, but about the people who rode with him, rescued him, helped him heal, and saw up close his amazing comeback.