Osbourn Senior High School
Class Of 1970
Welcome
Class of 1970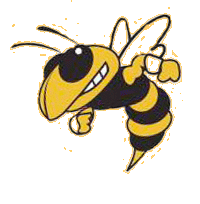 50+2 Reunion Information
Our 52nd reunion will be held the weekend of June 24-26, 2022 in Manassas.
Friday Night "Ice-breaker" - City Tavern in Manassas
This will be an informal get-together with food and beverages at your expense
Saturday Night Dinner - 2Silos Brewery and Restaurant near Manassas
Dinner will be provided along with 2 drink tickets for $50/attendee. There will also be door prizes! This is a venue that has a lot of outside area and as always we are still monitoring the covid situation. Here's a link to the venue:: Home - Farm Brew LIVE.
Sunday Morning Breakfast
Optional and at your expense, this is another opportunity to meet with classmates in a casual environment. Details to be provided closer to reunion time.
***
Make plans to join your classmates for 50+2. Complete and mail in your registration form today and join your classmates for the 50+2 Reunion
June 1st is the deadline to receive registrations!
***
Don't forget to use the Classmate Updates User Forum to let everyone know what you have been busy doing and if you plan to attend the reunion
***
Join our new Facebook group,
Osbourn High School 1970