Napa News...
KRON-TV Assignment 4 documentary program in 1964 of the Napa Valley. This documentary takes a look at the history, growth and "future" of the Napa Valley. This was the Napa Valley that most of us remember. It is well worth the time to watch...25 minutes....and remember when!!!
I think we all remember this historical Napa landmark....
TO read a little history about this landmark and other historical Napa ...read Postcard History Series Napa County by Todd Shulman.
Baseball Coach Clarence Tye passes away.....see Napa Register Article.
What's going on in the old home town? The Napa Valley Register
What's going on at the old high school now? Napa High School
What's the weather like in Napa today? Napa Weather
They paved paradise to put up a Parking Lot????
What happened to our trees at Napa High?
Remember... the inlay of the Indian on the floor of the main building entry... outside the Auditorium... that you were never to walk on? It became the subject of quite a local controversy. Read the Indian Head Article...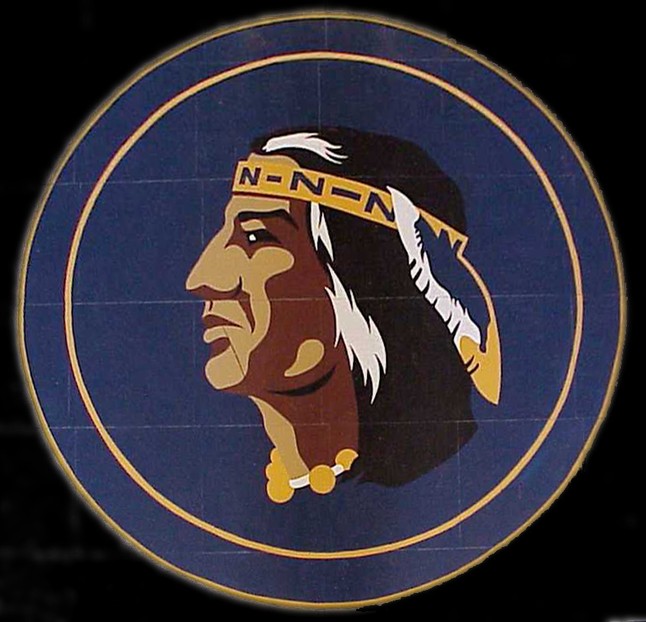 Napa High Today (Aerial View)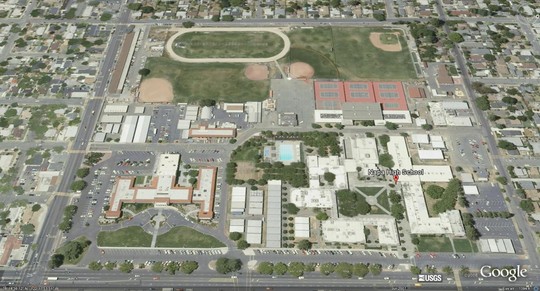 In 1970, your alma mater was actually Napa Senior High School, grades 10-12 and Napa had three junior high schools, grades 7-9...Silverado Jr. High, Ridgeview Jr. High, Redwood Jr. High. Now, the school is Napa High School, grades 9-12, and Napa has middle schools, grades 6-8.

The 1970 walkway between the North and South buildings... named Route 66 after being paved by the Class of '66... is now covered by buildings that house the majority of the classes.Gone are the days of socializing on the massive lawn along Route 66...oh yeah...and rushing to classes along that same route from one end of the campus to the other!!!
Memorial Stadium to be torn down! Read the Napa Register article.
Or this article: ...Memories will live on!
Or check out the Fans of The Historic Memorial Stadium in Napa, CA on Facebook
When 19 cents used to buy a meal
Napa High students and other locals used to eat at Chic's Burgers, then located across the street from the high school. Today, it's the home of a bicycle store.
(Napa Register 1969. article written by classmate Sherry Slimp)
Burgers Popular
"Hamburgers are a national institution, and across the street from the Napa Senior High School green can be purchased the finest served in northern California, according to our usually ravenous Injun-eer staff.
Any student knows that we are talking about 'Chic's', but how many know the owner of 'Chic's' James H Jordan? James Jordan arrived in Napa in the fall of 1954 and opened 'Chic's" on Sept. 26 of that year. Prior to his arrival in Napa, he lived in San Francisco and worked as a salesman for a restaurant and fountain supply house for eight years. James Jordan was in parntership for his first six months in Napa with a man nick-named Chic - thus the present title of the Napa High's favorite hamburger hang-out.
Most foods that are in demand, he commented, are hamburgers, fries, and drinks (mostly coke) which account for 80 per cent of his business. The other 20 per cent is derived from sales of tuna burgers, chicken, hot dogs, etc.
Jordan has a minimum of 10 to 12 people working for him. Three of those are high school or junior college students. James Jordan hires people 18 years old and over.
During the school term, students account for 30-40 per cent of Chic's' business, although Saturday has always been the biggest day.
In answer to a query about student conduct, Jordan said, 'We find in our judgment that 95 out of 100 students are good and conduct themselves well.'
'Chic's has sponsored such things as the Boy's Club, Pretender's Playhouse, school swimming teams, 4-H clubs, and anthing tha is worthwhile' he concludes."
Glory Days...by Dave Stincelli
When Mike Daniels and I met at Rich Reynold's funeral we had a lot of catching up to do. We went to Lincoln Elementary kindergarden through High School together. We spoke of family, friends, and then... baseball. The "Undefeated" 1970 season was quite a feat! All those years of practice, tough losses, from fly league to little league came to head for a group of young athletes. We spoke of Coach Tye (no, he was never on the Dick Van Dyke Show) and his passion for the game. When you have a magical season like those our 1970 Varsity Napa High Team it takes a combination of supportive parents, knowledgeable coaches, raw talent, and luck. I recall watching some of the home games and marveling at the skill and abilities that abounded on that team - fantastic pitching, legendary long balls, and well executed plays! I remember the ball that was crushed over the tennis court fence by Mike Daniels was real big news that season.
What a wonderful gift having that ball in my possession! After sending the ball around to all the players (which took a great deal of time and effort on Linda Hansen Johnson's part) Linda presented it to me at Mary Baker's retirement party. One of those random acts of kindness you hear about from time to time. Thank you Mike and Linda for your efforts. I hope that sending the ball around to all the players brought back good memories to all involved. I hope some of the players will share some of their moments on this forum for us all to enjoy.
The "Traveling Ball" was signed by: Barrie Sandy, Paul Freitas, Warren Brusstar, Steve Mann, Bill Ringer, Jim Buckner, Mike Green, Jesse Zuniga, Mike Daniels, Mark Johnson, Bob Hendryks, Duane Knight, and my good old buddy Bill Valentine. Thanks guys!