Oberlin College & Conservatory
Class of 1970 50th Reunion June 3-5, 2022
Reunion Details
Reunions are returning to campus in 2022! The Alumni Association reports, "After two years of gathering virtually, we're thrilled to bring you together in person. Your 50th reunion will be celebrated in collaboration with the classes of 1971 and 1972 with the opportunity for both combined and class-specific programming."
A schedule of events will be available in "the early spring," which probably means the beginning of April 2022. Registration will open at that time.
However, you won't be able to register for on-campus housing, due to ongoing construction and pandemic-related shifts in the academic calendar. The reunion will be celebrated June 3-5, but the dorms will still be occupied by students because the final day of classes will be Saturday, June 4. (Didn't we all love those Saturday classes, especially on nice spring days?) For alumni, the college is reserving blocks of rooms at "a variety of local hotels" with discounted rates and scheduled shuttle service to and from the campus.
Check this page and particularly this one for updates.
ANNOUNCEMENTS
If you missed Doug Rose's email about the upcoming January 29 Zoom presentation on social justice activism, here's a link to a PDF version.
Videos of the Virtual Reunion
Links are now available to videos of programs from the recent 2021 Virtual Reunion. Click here for the "50th Reunion" list (in PDF form). Among the programs is this one:
The Black Student Activism Discussion is a private video; to access it, click here to contact Alan Goldman at the Alumni Office.
The Talent Sharing Show features a dozen performances, mostly from members of the Class of 1970. As the first one (at the 13-minute mark) proclaims to Puccini's music:
No, Corona!
No, Corona!
But when the quarantine is done,
When we can gather all again, as one,
We'll celebrate the things we took for granted
All over the planet,
And we will rise again!
Rise again!
Vinceremo!
Pandemic Stories
A year ago, it was thought that coping with COVID-19 would require withdrawing $31 million from the college's endowment, but now that estimate has been reduced by 45%. In June, ObieSafe policies began to be lifted as recommended by the Ohio Department of Health, and campus life began to return to normal. There have been 839 students on campus for "summer semester" classes, and more than 900 new students are enrolling in the fall, making the incoming class the largest in Oberlin's history! Classes begin October 4. Details are in this article from the Oberlin Review.
The New York Times has posted a Sway podcast with Oberlin President Carmen Twillie Ambar. Host Kara Swisher says, "Colleges across the country are figuring out how Covid has changed the college experience, while parents are struggling to understand why schools haven't changed their price tag."
President Ambar's Chief of Staff told the story of Oberlin's leadership planning from March through November of 2020. It is dramatic and detailed. Read it at https://inside.oberlin.edu/oberlin-2020/ Then, looking forward, in August 2021 Ben Jones interviewed President Ambar. Watch it at https://vimeo.com/588389938/45c693f5f7
Greetings from Oberlin!
Direct from Oberlin, we're pleased to share greetings from your classmates Gail and Reid Wood:
Monday 5/25/2020 Update: From Tom Gold
Well, we're supposed to be in Oberlin today celebrating commencement and wrapping up our 50th Reunion Weekend. Oh well. As Kurt Vonnegut memorably wrote in "Slaughterhouse Five": "so it goes." Should be our class motto.
I strongly recommend watching the commencement videos.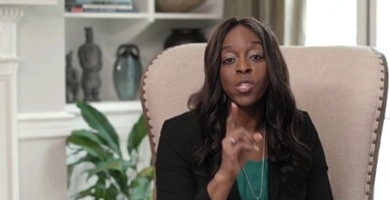 To view President Carmen Twillie Ambar's state-of-the-college address, entitled "The Certainty of Oberlin," please click here.

To view the 2020 Commencement Celebration please click here. After 5½ minutes of video congratulations by well over 100 people, you'll hear from the Deans and from Naeisha McClain '20. Then, before President Ambar confers degrees, there's an address from Board of Trustees Chair T. Chris Canavan '84, who gives a moving shout out to our class beginning at 14:32.
I found the whole experience very moving. Next year in Oberlin; in person. Put it on your calendars. Meanwhile, keep posting updates, reminiscences, thoughts, etc. on this site.
Tom

To view the Class of 2020 Virtual Yearbook please click here. Also, many graduates have posted video messages in a Time Capsule; please click here.
AMAM Virtual Tour now online for Class of 1970 members to view!
Recently, the Allen Memorial Art Museum hosted a virtual tour of its exhibits for members of the Class of 1970 to replace the private, in-person tour that would generally occur during Commencement Reunion Weekend. If you were not able to make the virtual event, it has been recorded for you to view at your convenience. Enjoy!
To view the tour, click here.
A Playlist of Our Times
(Originally for our reunion dance party, but submitted for everyone's enjoyment!)
One of the events planned for our now postponed 50th Reunion Weekend was a dance party—musical retrospective of 1966-1970. The link for the playlist is attached and although the songs appear on the list in the order in which they were intended to be played— British Invasion, Motown, R&B, hippie culture etc and ending with Ohio by CSN&Y, Give Peace a Chance, and the Beatles' The End in remembrance of Kent State and the end of our Oberlin campus years—the playlist will play in shuffle mode. In-A-Gadda-da-Vida is a bonus track.
Thank you to Marc Krass for all his hard work in putting this list together. Enjoy it and stay safe. We look forward to enjoying this music together when we actually meet to celebrate 50+ years.
If you have a favorite that is missing please post it. The more music the better.
https://open.spotify.com/playlist/1eWv0zGe4t1fcTU61pri7z?si=KV7Edl47RF2jvoK7_6eOUA
Mike Rogan and Jane Katz Field
Michael Dirda '70 Publishes Op-Ed Piece in a Recent Edition of The Washington Post
What 2020 graduates can take away from the unhappy timing of this pandemic
By Michael Dirda

Has it really been half a century?

Even now, I can close my eyes and see again that beautiful May morning, 50 years ago, when the Oberlin College class of 1970 assembled for graduation in Tappan Square. We didn't wear caps and gowns; we wore armbands. That spring, the killings at Kent State had shaken the country and many colleges and universities had stopped holding formal classes. Oberlin itself had even become "Kent in Exile." Our speaker that day was a young Jesse Jackson and there would be power salutes and shouts of "right on!" during his talk. In Washington, the president was Richard M. Nixon, who now seems a model of probity and selflessness compared to the current occupant of the White House.

When I started at Oberlin, with a scholarship, a loan and a job in the school laundry, I wasn't sure whether I'd survive my freshman year. My first paper - for an English class - received the generous grade of D-plus. That fall, I thought seriously about dropping out and finding work at National Tube in Lorain, my nearby hometown. But my steelworker father, burdened with a bookish son whom he loved and couldn't understand, urged me to stick it out. His advice was simple, "Just work harder than anyone else and you'll do fine."

So I became what we then called a grind. I studied relentlessly, audited art history lectures, checked out classical music LPs from the conservatory library, took courses in biology, European history and the Old Testament, nearly majored in French, and finally wrote a senior thesis on the poetry of William Empson. Not least, I absorbed the Oberlin ideal of a purpose-driven life.

On that sunshiny May morning in 1970, I was graduating with highest honors in English, but my father never saw me receive my diploma. Jackson's remarks, intended to arouse passions and inspire action, incensed my dad, who had no use for such rhetoric or sentiments. He had expected a classic commencement, something like the Oscars but with colorful regalia and well-scrubbed graduates. Instead, here were all these scruffy hippies and this black rabble-rouser. Had they no respect? My father stalked off and sat out the ceremony under a shade tree until my mother finally calmed him down.

Passions ran high in those days and, like now, it was a time of great national division, suspicion and distrust. Yet, despite the forever war that was Vietnam, despite the still recent assassinations of the Rev. Martin Luther King Jr. and Robert F. Kennedy, despite the mockery directed at student political activism, it was a glorious time to be young and starting out in the world. The idealism and utopianism of the '60s and '70s have since come under fire, but there's no denying the zeitgeist's indelible hopefulness, its unforgettable euphoria.

The future didn't quite work out as we envisioned it, though progress, slow if unstoppable, has been made in the struggle for African American, LGBTQ and women's rights. Now, however, after 50 years, it suddenly feels as though a new generation is taking up the fight again. The graduates of 2020, throughout this country, carry the '60s in their souls, even if they don't know it.

With unhappy synchronicity, just as the Kent State shootings overturned the spring of 1970, so the coronavirus has upended all our lives. Yet during, during this time of social distancing, the pandemic has paradoxically confirmed what people should have long known: We are citizens of an interconnected world, not just Americans, and the world needs our care.

This month's graduating seniors face a shattered job market and they know times will be tough. But so are they. During their school days they have been tried in the furnace, annealed and hardened by almost daily exposure to national stupidity, callousness and hate. Our children and grandchildren rightly find it incredible that their government ignores the deterioration of our environment, dismisses the findings of our best scientists, allows the proliferation of weapons good for nothing but killing many people quickly, and continues to reward the obscenely rich while exploiting nearly everyone else. The graduates of 2020 recognize that all this must change.

Oberlin, like most colleges and universities, canceled this May's commencement activities. My fellow Obies and I will need to wait another year for our 50th class reunion, when we will fib that we all still look great, then retell old stories about the heady days of our youth. My guess is that, a half-century from now, the class of 2020, at Oberlin or elsewhere, won't be much different - except in one regard: Its members will be living in a more just world, a world more in harmony with nature, a better world that they helped bring into being.

Will it happen - or am I indulging in some kind of retro '60s-style daydream? Let's just say that I trust those under 30. As Jesse Jackson might well have said back in 1970, "Keep the faith!"
https://www.washingtonpost.com/opinions/2020/05/24/what-2020-graduates-can-take-away-unhappy-timing-this-pandemic/
(Link provided courtesy of the author)