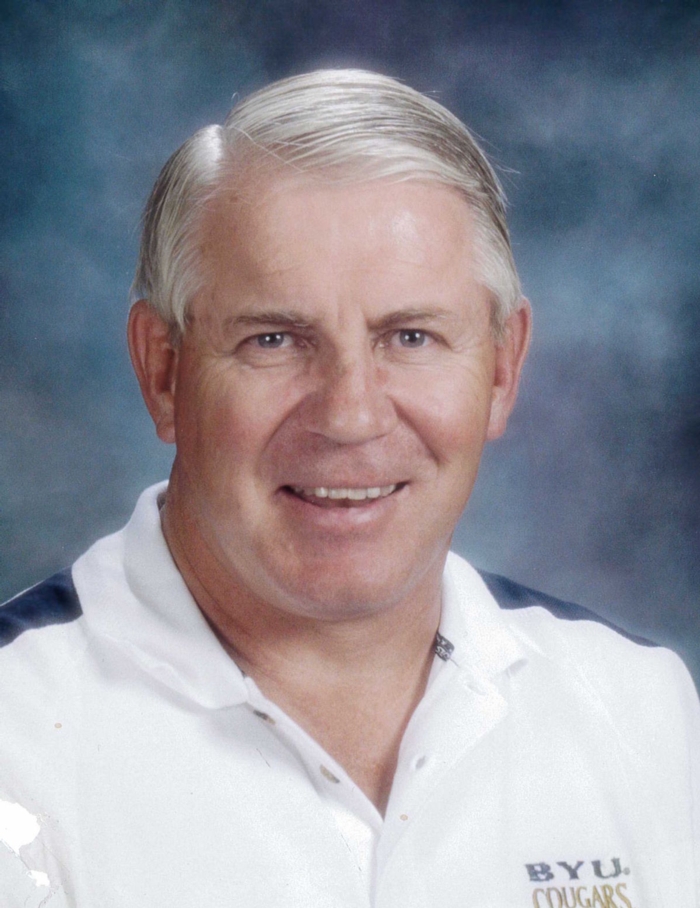 1945-2018
Paul Alan Gillespie, Coach Gillespie, was born in Provo, Utah February 18, 1945 to James Robert Gillespie and Wilma Wiscombe Gillespie. He peacefully passed away in his Pleasant Grove home, Wednesday, March 7, 2018.
Coach Gillespie graduated from Orem High School, Ricks College, and later from Brigham Young University. Always a lover of sports, he participated in high school and college football, wrestling, and track. Coach Gillespie was a devoted father, teacher, coach, and friend.
He was married to JoAnn Bellows Gillespie in the Salt Lake Temple on April 4, 1968 and was a devoted husband until her death in November 2015.
On April 21, 2017 he married Marianne Rees in the Provo City Center Temple and was a devoted husband. Marianne was extremely devoted to Paul and continually cheered him on throughout his illness. She truly brought love, life and joy into his life.
Coach Gillespie was an amazing teacher and coach. He devoted over 42 years of his life to teaching in high schools across the state of Utah including: Pleasant Grove, Provo, Timpview, Orem, Murray, Cedar, and American Leadership Academy. He held a special place in his heart for the many years taught at Pleasant Grove and Timpview High School. Coach Gillespie has influenced the lives of over 20,000 students throughout his career.
He had a great love for football. He coached and attended high school football games long after he retired. He claimed to plan trips to the hospital around college bowl games that he greatly enjoyed.
As a devoted follower of Jesus Christ, he served a mission in London, England from 1966 to 1968. He served as a high councilman and a bishop in a BYU stake, later as a branch president in the Provo Missionary Training Center, and at the Provo Canyon School. His most well known and loved calling was as a gospel doctrine teacher.
Coach Gillespie worked hard and never gave up. As a father of eight children he taught them how to work. He built three homes and valued yard work. Irrigation boots and work gloves were a regular part of his wardrobe.
Paul Alan Gillespie is survived by his devoted wife, Marianne Rees, his children Kimberly (Brad) Anderson, Stephanie (Andrew) Horton, LauraLee Gillespie, Kelly Gillespie, Kerri (Matthew) Larsen, Kristopher (Michelle) Gillespie, Julie (Jeffrey) LeCheminant, and Spencer (Angie) Gillespie, Emily (Josh) Peay, 31 grandchildren, 1 ½ great grandchildren, his sister Mary Taylor, and brothers Robert Gillespie, Richard Gillespie, John Gillespie, and Jeff Gillespie. He is preceded in death by his wife, JoAnn Bellows Gillespie; sister, Petrea Gillespie Kelly; brother, William "Bus" Gillespie; and parents, James Robert and Wilma Gillespie.
Funeral Services will be held Saturday, March 10th, at 11:00 am, the Edgemont 7th Ward, 555 East 3230 North, Provo, Utah, where Viewings will be held Friday, March 9th from 6:00 to 8:00 pm and prior to services on Saturday from 9:30 to 10:30 am. Interment in Orem City Cemetery.
Funeral Directors: Utah Valley Mortuary. Condolences may be expressed to the family at