Central High School

Class Of 1979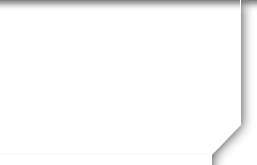 In Memory
Christie Bowman (Sparks)
Christie Bowman Sparks
October 19, 1961 - August 1, 2003
Christie's family photo (L to R): daughter Stephanie, husband Kerry, son Bryan, Christie, and daughter Tanya.
Christie Lynn Bowman (Sparks) was born October 19, 1961. She attended Horace Mann Elementary School, North Junior High, and then Central High School as a proud Cobbler '79er. Shortly after high school graduation, Christie met and married Mr. Kerry Bryan Sparks. They were married in the Salt Lake City LDS Temple on August 20, 1980.
Christie and her family traveled extensively with the military. She developed strong friendships and was blessed to be surrounded by wonderful and caring friends throughout her life. Christie created a happy home wherever her family was stationed, and she was well-known for her ebullient sense of humor and her helper attitude by everyone that knew her.
Christie and Kerry and their three children, Stephanie, Bryan and Tanya, enjoyed many camping trips, Christie was adept at crafts and making blankets.
Christie died of heart failure on August 1, 2003. She was 41. She is terribly missed not only by her family, but by all her Cobbler classmates as well. Christie was interred at the Hooper Cemetery in Hooper, Utah, on August 6, 2003.
The Cobbler classmates of 1979 wish to thank Christie's husband, Kerry, and her family for providing the information and photos above. We also express our earnest gratitude to Christie's mother, Mildred (deceased August 3, 2009), and brother Clifford for enabling our contact with her family. We so very much appreciate their willingness to share Christie's memory with her many school friends.