Central High School

Class Of 1979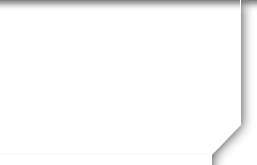 Ruth Williams Ince
Profile Updated:
July 13, 2012
| | |
| --- | --- |
| Residing In: | Rapid City, SD USA |
| | |
| --- | --- |
| Spouse/Partner: | Frank Ince |
| | |
| --- | --- |
| Children: | We have 2 grown daughters: Relepha born October 3, 1982, and Theresa, born March 5, 1985. |
Comments:
Well, not sure where to start. It has been a long road since high school. I was married during my Sr. year, but soon got out of that marriage realizing it wasn't going anywhere.I went by my married name then of Dubois. I left Central in February and moved to Custer to my parent's home and completed my Sr. year there. But in my heart I was a Cobbler. I stayed in Custer several years marrying a local man (Frank Ince) in March of 1981. Our first daughter Relepha Irene was born in Custer on October 3, 1982. Our second and youngest daughter Theresa Marie, was born March 5, 1985. We left Custer for a while and moved to Rapid City. We have lived in Mount Vernon, SD, Gordon, Nebraska, Gillette, Wyoming and Ocean Side, CA. But we always seem to return to the beautiful Black Hills. Our daughter Relepha got married to Bobby Laughlin Jr. in June 2006 and he has his daughter Emily Rose (from his first marriage) every summer.She is now divorced from Bobby living in Custer, works for the YMCA in Custer.She is raising their son Jason alone.She is engaged to Josh Bucholz, but they have not set a date yet.
She will be 7 this summer. She lives in TN with her mother. He will also have Emily this Christmas. In March 2009 they had their first child, a boy, Jason Copper. Relepha graduated from WDTI in May '08 with an Associates of Science degree in Accounting. But as of now she is a stay-at-home mom. Theresa married Vernon Brown in December 2004 and they have a very rambunctious little man named Dakota Lee and are expecting their second in September 2009, and they also have a girl Mesa Rose. Mesa arrived about 4 weeks early and was born in the ambulance just as it pulled into the ambulance bay at the hospital. She was very tiny and spent about week in the NICU just making sure everything was okay. Both my husband I are disabled and use wheelchairs. I worked mostly in food service for well over 30 yrs. But health reasons a few years back changed all of that. I now enjoy being a grandmother and doing everything I can for my grandkids. I spend alot of time at the computer or at my sewing machine. I am an avid seamstress love to sew western shirts and clothes and quilts for the grandkids. . Look forward to hearing from any of you that might remember who I am. I was a wall flower and didn't socialize much in high school. I will not be attending the reunion due to health reasons. God Bless all of us that made it 30 years and hopefully we can be together for our 50th.

Update: I just wanted to bring everyone up to date on our newest granddaughter Mesa. She was born August 13, 2009, at 1:20 am. She weighed 5lbs 12.2 ounces and was 18 inches long.In July 2010 I lost my sister Kathy very suddenly she died of Cardiopulmonary Infraction(a severe heart attack).Our grand kids are growing like wild weeds. Our daughter Relepha has returned to school to be come an elementary teacher with a special education degree.Her education has been placed on hold temporarily.My daughter Theresa and her husband Vern ate attending NAU taking the vet tech course.
School Story:
I really cant remember any stories about school.