Central High School

Class Of 1979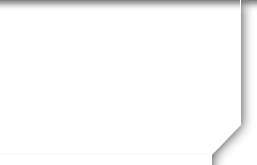 Charyl Oakley Scroggins
Profile Updated:
July 15, 2009
| | |
| --- | --- |
| Residing In: | Jakarta Indonesia |
| | |
| --- | --- |
| Spouse/Partner: | Dennis Scroggins |
| | |
| --- | --- |
| Children: | Carissa, born 1986, Jonathan, born 1988, Anndrea, born 1997, Taniall, born 1999 |
Yes! Attending Reunion
Comments:
After spending 15 years in the Seattle area working as a VP for Key Corp, our family began a new adventure and moved to Tasmania, Austrailia where our youngest child was born. From Australia we moved to Indonesia where we currently reside. My husband and I work with an Indonesia-American foundation that promotes community development, education, micro-industries and disaster relief.
School Story:
Several of my memories are wrapped around being a member of the band. One in particular comes to mind from the first football game as a sophmore in the marching band. I remember being so excited that night. The first football game of the season which meant the first marching band performance after so many weeks of practice. Nerves were high as we all assembled under the bleachers for uniform check, only to be told we had our plumes in backwards. Quickly switching the plumes we realize we'd been played by the upperclassmen...of course that didn't stop us the next year from playing the same old trick. After a stunning performance at half time, we returned to the stands. I remember feeling like we'd arrived - we'd made it - full fledged band members! We were halfway through our biggest night so far as a sophmore and we were doing such a great job! As I sat pondering the glorious events of the last 30 minutes, I suddenly realized that our guy had the ball and was running the wrong way on the field...what was he doing? Didn't he remember what end of the field was our goal? I prompltly jumped to me feet and yelled "you're running the wrong way" at which point, I remember the entire drum section turning and looking at me like I had two heads...which I pormptly said "isn't he?" Fortunately, one of the senior drummers turned to me and said, "Oakley, they change sides at half-time" Feeling the weight of being a lowly sophmore once again, I sat down and melted into the bleachers. I wasn't too bright on the rules of the game, but I learned quickly with lots of help from that ol'drum section...thanks guys!