Central High School

Class Of 1979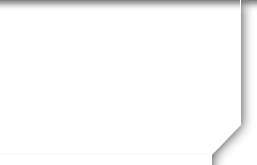 Kathleen Wermers Nilsen
Profile Updated:
March 26, 2009
| | |
| --- | --- |
| Residing In: | 5244 Fana Norway |
| | |
| --- | --- |
| Spouse/Partner: | Bjorn T. Nilsen |
| | |
| --- | --- |
| Occupation: | grafisk design |
Children:
Aleksander Nilsen,1985
Jakob NIlsen ,1986
Comments:
I have a limit of 8000 characters, I will try to make each one count, there is pressure everywhere.

7897 left, I think this going well.

This life started in 1984 when I left the US, madly in love, with my Mr. Nilsen. He was studying at Tech and I love an accent. We got married, pregnant, and moved to Bergen, Norway in 12 days. In the first two years of married life, we had two sons and I lost my dear mother. My transitions have always been dramatic.

7542 characters remaining, how am I doing? R u still with me?

The following 7 years were wonderful. I was a stay at home mom, cheif responsibilities: fun director, health and well being, financial director, and the clean up coordinator. Days were spent in busy activity and I remember them well.

In 1992 Bjorn took a position in London, UK. How fantastic, how great, how do I do that with a 5 and 6 year old. I don´t know anyone there but ....... It turned out to be absolutely fabulous. London is great for kids and the English are just my kinda quirky. My children spoke proper English, not like their mother. The years flew by with all sorts of fun, Jakob was often car sick.

In 1997, my Mr Nilsen, (since I do not speak so much English, I notice that my English has a hint of Jane Austin in it, oh well) took us all back to his home town of Bergen, Norway. We bought his childhood home and spent the next 10 years, remodeling. I took a two year graphic arts course and worked as a free lance designer for an educational publishing company.

Our boys, Aleksander and Jakob left home very early. They had opportunities to take special high school studies in the north of Norway. That was 5 years ago.

Aleksander, 24 is taking a five year degree at NTNU, Trondheim in product developement and currently is taking a year abroad at ETH,Zurich. He is having a great year.

Jakob,23 is a certified airplane mechanic in Stavanger and has decided to go back to school to take an engineering degree. AND the best part of that is that he is moving back to Bergen to finish his studies. Mamma is happy.

5938 charcters left.......

I have not made it back to my prarie so often. It is the best place to be from as you probably know. The land of pot luck dinners, green jello, sloppy joes, baseball games. You all probably take it all for granted but I remember it well.

Bjorn and I celebrate our silver wedding anniversary this year and are planning a trip to the States. The planning is in progress but have to be in RC,SD for my dad´s 85th b-day in mid August. We have 5 weeks in the States, hopefully we will be home for the high school reunion. It would be fun to see everyone.

How did I do? 5337 characters remaining.......
School Story:
The taco john´s poem I wrote with Nancy Pitts and Donna Palluck while driving to Taco Johns for lunch. If you wrote a poem for one of the items on the menu, you could get that item for free if you paid for the first one. The poem:

Taco, taco joy of joys.
When I squeeze you, you make noise.

Softshell, softshell joy of joys,
When I squeeze you yuck.

I think there is a hint of brilliance here.

The senior year was so great from homecoming to graduation. I do not remember studying at all. How did I pass? One of my favorite experiences was my role as Henny Penny in one the school plays.

Mike Weber was such a great friend, he taught me to drive, when no one else dared to. We giggled our way through kindergarten to high school. We were always in trouble, the best kind of course, a wonderful friend.