Sequoia High School
Class of 1967
More High School Days
All of the following photos are from the slide collection of Yoshiko (Saito) Hirano our wonderful exchange student from Japan
AFS Club
Sequoia AFS Club was very active and members were very helpful to exchange students in the school district.
Mary Miles (2nd from left), Tess Batkin, Sue Sitnek, Paula Johnson Mark Meltzer?? are those you?
Christmas with Sequoia AFS Club members and AFS students (7 or 8 students altogether) in the Sequoia School District.
The boy in white shirt showing back must be Cornelio and the boy next to him is Kabir from Afghanistan; he went to ?? high school.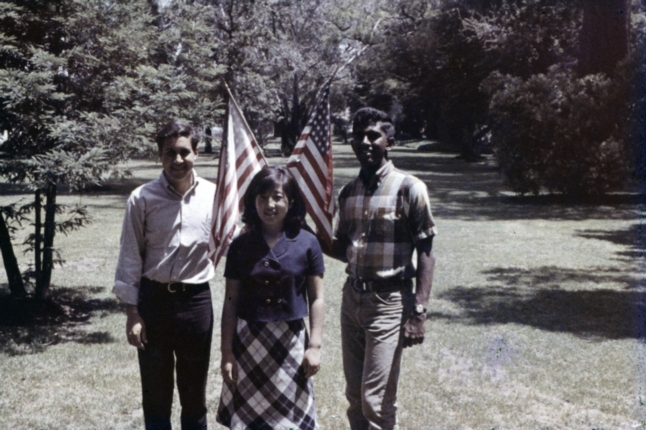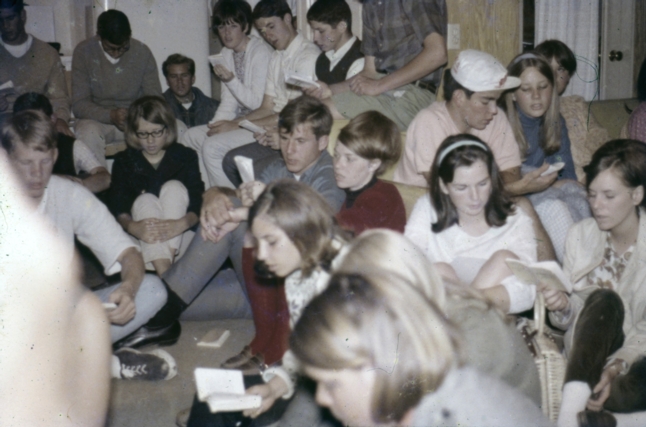 Young Life: Keith Bimson, Milly Kelly, Mike Campbell, Debbie ?, who else do you see?
Registration for Seniors and Juniors--what were we registering for? Mark Mitchell, ??, Danny Lee Cole, Sue Nix, ??
Keith Bimson and Marty Towns
Signing Yearbooks: Who do you recognize?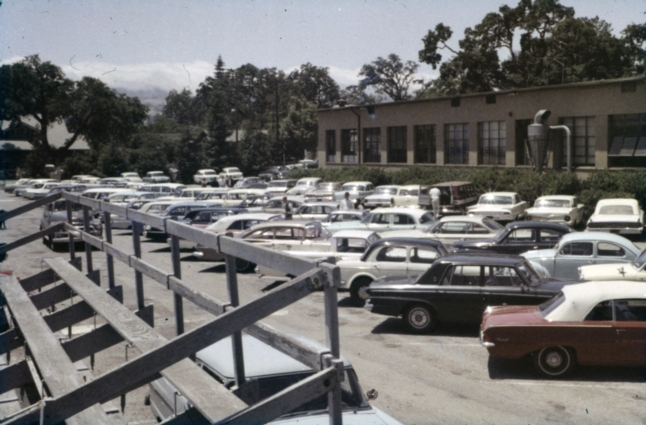 Cars in the Sequoia parking lot--do you recognize any?
If it's 1967, that's my light blue bug on the right side, a few from the front. Bought it new with my savings. Alene McCarthy Karthas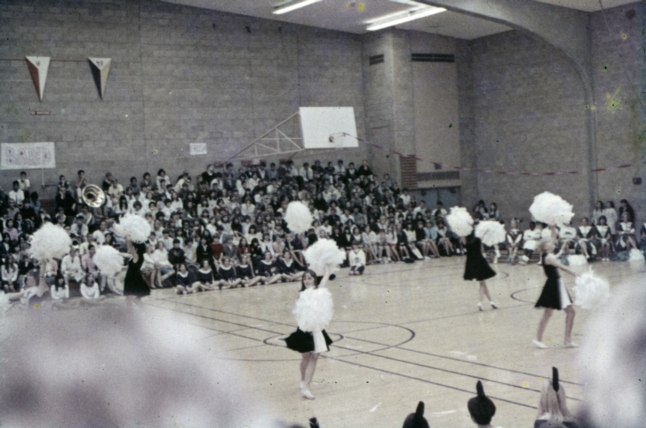 Pom Pom girls at a rally - I think that's Andie Sodman in the front left.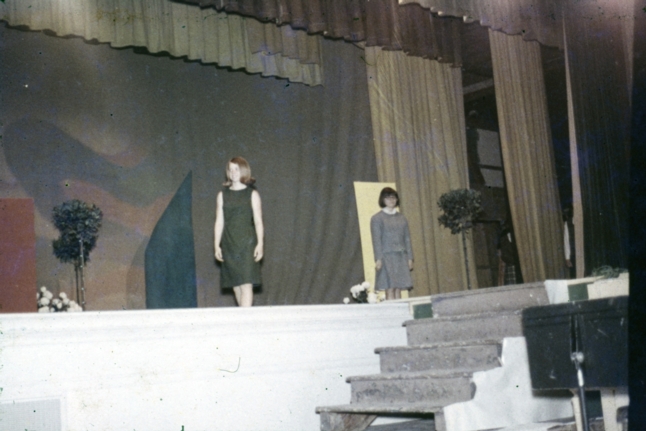 Fashion show of clothing we made ourselves. Anyone remember this?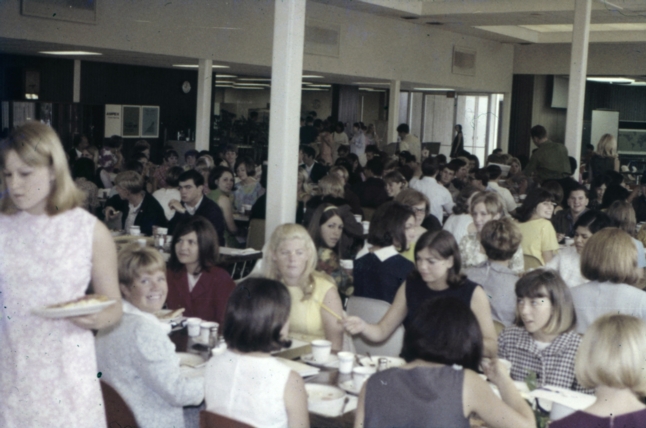 Lunchtime in the cafeteria, who do you recognize. Is that Tammy? Vickie Hammer?
Jo Ann Syversen on the left, Sue Thompson on Tammy's left, Garland Dirks behind the girl in the maroon sweater, Alyson Loeffler behind the blonde next to Sue Thompson. (Alene McC)
Phil Terry, Rita Broyles, Pat Dennis and Bev Schutz-- burying the time capsule?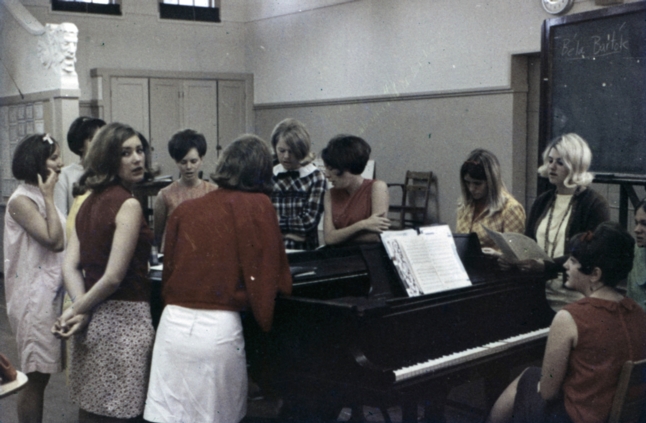 That's a Treble Clef rehearsal around the piano in our beloved music room #M5. I recognize Nancy Hoff (left of Janice), Paula Johnson (plaid dress, white collar), Sandy Miller (yellow plaid) and Janis Fredlund. And that might be Marty Towns next to Paula. Fun!
Gerry Wright, Janice Gurnsey--who else do you see?
Fashion show of prom dresses (well some for the senior ball) that we made ourselves. Judy Chapman second from left, Janis Clark 4th from left, Carrol 5th from left in the black and white. Who else do you recognize?
Cherokette float for the Paly rally: Millie, Rita, Carrol,
Cherokette float: Millie, Paula, Doreen, Diane, Linda Murphy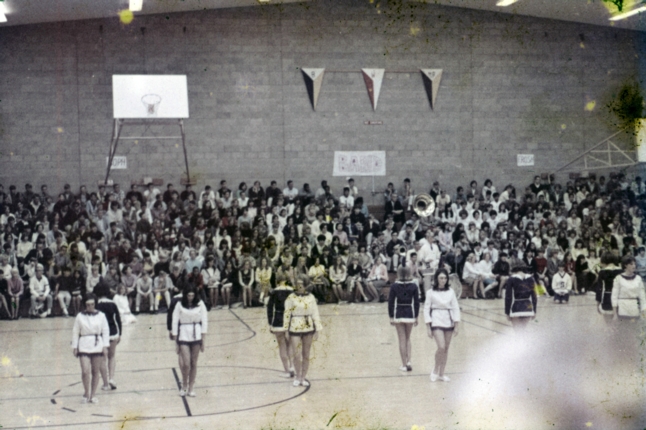 Cherokettes at the Paly Rally dancing to "Wade in the Water"
Signing yearbooks by the lockers, Millie Kelly
The Varsity Football Team