Photos from 30th
These are pictures from our 30th year reunion in 2005. Friday night we met at the Coffee Pot and Saturday we had cookout on the patio at Hunting Hills Country Club.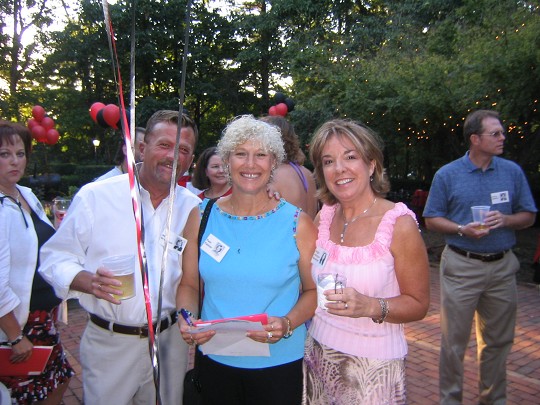 Mitchell Brumfield, Pam Palmer and Angie Johnson
Judy Jennings and Greg Meisenzahl.
Pam Cowan and Mike Saunders.
Mitchell Brumfield, Tim Largen, Tom Willard and Steve Arledge.
Larry Terry, Pam Cowan and Steve Arledge.
Judy and Tim Largen.
Steve Bolton, Laura Duncan Bolton, Mitchell Brumfield and Dawn Paitsell.
Jay Downie, Sharon Litz, Steve and Ronda Arthur.
Jay Downie and Karen Trent.
Karen Trent, Jimmy McAden and Angie Johnson.
Stan Salmons, Charles Kennedy, Bill Dowdy and Rob Laing.
Robert Barksdale, Angie Johnson, Mike Cox and ?
Elizabeth Cunningham White and Mike Porten
J C Snaman & Judy Jennings Blackwell
Mike Porten & Annette Moore Caldwell