Rochester High School
Class Of 1963
School Tours
Old Central Junior High Building. Now Rochester Community Schools Administration Building
Paige Sargent, Pat Patterson, Ann Aldrich Patterson, Sue Wilson (Central tour guide) and Kay Johnson (RHS tour guide)
Sue Bromley Marino and Mike Marino
Connie Mills, Darlene Thompson and Paige Sargent
Mike Wilson and Connie Mills
Jackie Haynes and Patty Crissmon
Keith Osborn, Nancy Roe, Gail Renard, Jack Wieczoeek, Cathy Beach Mosely, James Mosely

History of Rochester Mural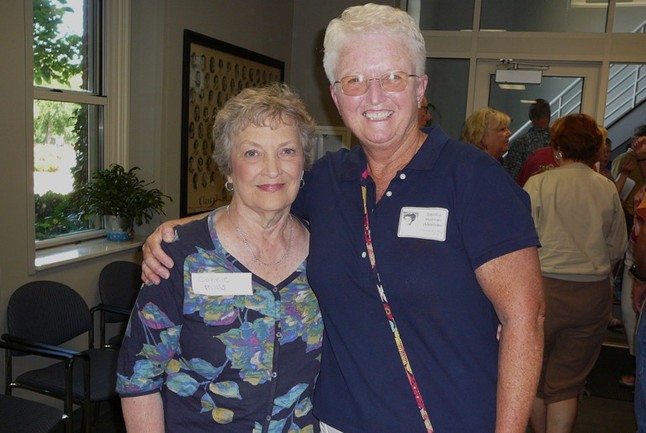 Connie Mills and Sandy Holman
Jackie Haynes and Martha Meier
Sandra Stefanski, Joe Stefanski, Sue Bromley, Diane Osborn. This use to be the shop room?
Sandra Stefanski, Joe Stefanski, Gail Renard, Kathy Gullen, Darlene Thompson, Sue Wilson (our tour guide)
Jackie Haynes, Paige Sargent, Ed Wright (Who taught/coached at RHS and could explain the building changes.) Joe Stefanski (Who was having trouble remembering ever having been there.)
Joe Stefanski and Gail Renard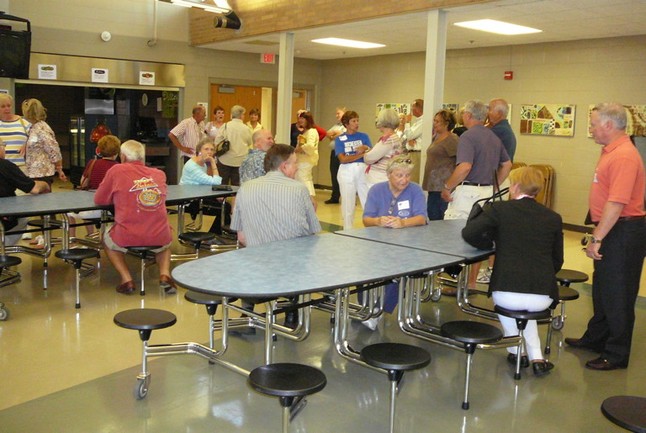 Our cafteria never looked like this.
Tom Strong and Ed Wright with the young gentlmen who interrupted their game so we could take pictures, and then were kind enough to show us how to get out of the building.
Judy Soule, Ann Aldrich, Carole Schroeder, James Moseley & Cassie Beach Moseley , Karen Stupka, Dick Sheppard, Gail Renard, Paige Sargent, Dennis Ferguson (standing)
Marilyn Curtis, James Piot, Sandy Holman, Jackie Haynes, Patty Crissman, Nancy Roe, Darlene Thompson, Joe Stefanski
Jack Wieczorek, , Mike Marino, Sue Bromley, Mike Wilson, Keith Osborn, Diane Osborn
Gary Riddell, Carol McCotter, Martha Meier, Pat Smith, Tom Strong, Ed Wright