About us
This web site is dedicated to all the Crawford Colts who attended campus from Sept 1975 to June 1978. We all "lived" with each other, on campus-for 3 years, through good times and through the "Brady Bunch" lifestyle. Take a look at your old yearbook, does it spark any memories? The REUNION WILL!
I've only listed the people who were in the yearbook. If I didn't include your name, please let me know. The old memory is not so good AND I'm wearing glasses (bifocals!). We are the age our parents were, AAGH! Have fun with this website. Talk to each other. See you soon!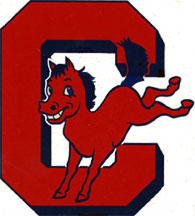 Music of the mid 70's
---
Beach Boys, Eagles, KC & the Sunshine Band, Rod Stewart, Jacksons, Marvin Gaye, Commodores, Earth, Wind & Fire, Barbara Streisand, Bee Gees, Steve Miller Band, Theme to STAR WARS, Santana, War, ABBA, Elton John, Queen, Frampton, Stevie Wonder, Barry Manilow, Foreigner, Linda Ronstadt, James Taylor, Captain & Tennille, Natalie Cole, Pink Floyd and My favorite: Chicago, etc. What did I miss?
| | |
| --- | --- |
| | |
| | |
| | |
---
Best movie you ever saw? in high school? in college? Did anyone else enjoy "My Big Fat Greek Wedding"?
CRAWFORD MEMORIES: Who can ever forget: those ditto pants at Horace Mann; when do you think Casebolt retired? Did Ms. Halvorsen every stop dancing? She probably became a Jazzercise and yoga instructor. Jordache, Colina Park, is the pool still there? Square Pan Pizza came after Our Perry's Pizza, wondering if we would ever be Seniors, and finally, the Disco era. Who really did steal that Patriot and hang him in the quad? What happened to the Big Bear Market? Heavenly Doughnuts should have remained on the corner at 54th & El Cajon. Remember the station wagons with the fake wood paneling that everyone had? They've been replaced by the minivan.
Retro is in again. The long hair is cool again and so are the afros! Does anyone else remember the punch cards they used for the computer, that was the size of a house, in Mr. Juel's computer class? Does anyone else remember the traffic on I-8 when we were learning how to drive? So congested now!
PEOPLE FINDER
Ken Marlow-class of 1977 is looking for his buddies from Class of 78. Please contact him through the message forum.