Satellite High School

Class Of 1988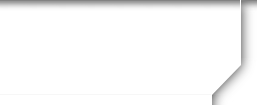 Not a member?
JOIN HERE
Find and click on your name.

ANNOUNCEMENTS
•

Does anyone know where Crispus Young is and can you get me in contact with him. ALSO I AM LOOKING FOR GINA PRESTON I THINK SHE WAS IN THE CLASS BEFORE US.

•
Crispus Young lives or lived in Las Vegas but his parents still live in Melbourne and are listed with 411 - I called them about the reunion and he never called me back.

Gina Preston I have her information, email me skee@gate.net
Welcome to the
Satellite High School
Class Of 1988
Web Site
---
It's hard to believe it's been 20 years! This web site has been set up to help you reconnect with old friends and classmates from our High School and to provide reunion information. If it's your first time to the web site, please login and enter your current contact information. You can also share personal updates, memories, photos and videos with your classmates through this web site. Enjoy looking at the profiles of old friends and don't forget to add your own photos and comments. Check back often as classmates will continue to post new photos and updates. If there is anything you would like to see added to this website let us know!
20th Reunion
Please check out the links for a glimpse into a great weekend that created a whole new set of memories!
Photos and slide show from our Photographer, Emily are now posted.
Thank you to everyone for making it a great time and those of you unable to make it you were truly missed!
Regarding photos and privacy...it was a mixed poll to make the pictures private or public. They will stay the way it is for now. How it is set now is that anyone can see the homepage and links to the left. It is up to you how you set your personal profile. There is a box that you can check that makes your profile only visable to those who are logged in. It is up to you. If you have any questions regarding privacy please email us.
Next Get Together...
??????
If you are going to be in the area and would like to get together... post an announcement...we'll be there!