Smith-Cotton High School

Class Of 1983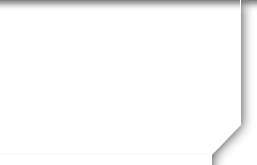 Message Forum
09/07/08 10:14 AM
#19



Has anyone heard from Velma Poland (Williams)? She was my hangout buddy the last couple years of high school...boy, the fun we had and the booze we drank!! Yikes...it's probably amazing I didn't die of alcohal poisoning!! LOL!!!
09/28/08 12:54 PM
#20


Thanks to all who had a hand in putting it together,
Jody
09/28/08 03:00 PM
#21



I have a video of the "Cheerleaders" that I would like to distribute. It is over 50 megabytes, so if we could put it on this site for anyone to download, that would probably be easiest.

Let me know if this is possible. Otherwise, anyone who wants a copy can email me at mattwm6698@yahoo.com, and I'll email.

Oh yea, only 5 more years until the 30 year reunion. I hope everyone who came to this one will be back in 5 years, and maybe some of those who didn't make it this time.

Thanks so much and I'll be checking back to this site often to see how everyone is doing... take care!

09/28/08 06:17 PM
#22


Great job on pulling off the cheerleaders. The highlight of the night for me was seeing your big ass in those whitey tighties you had on and picturing you at the beach in that speedo. After that we should have changed the cheer to " Taco, Burrito...whatcha got in that speedo...!!!!!

Julie Ryan:
Thanks for all of the work on the reunion....I think it was definitely a good time had by all. Are we doing a 26 year reunion??? :)
09/28/08 07:06 PM
#23



I'll add my thanks to EVERYONE who played a part in this weekend. I'm glad we moved our plans to attend.

Something I wanted to mention is that for ongoing communication, several of us have reconnected on Facebook (www.facebook.com). It makes it very easy to find classmates (both from our class and others) and maintain ongoing communications with them.

I hope you will all seriously consider signing up for this free service. I hadn't been involved in a social network like this, and kind of thought it was mostly for high school or college students. No more, though.

See you on Facebook?

Chris Young
09/28/08 08:30 PM
#24



To the people that did all the work, great job. I didnt realize how much I would enjoy seeing every one again. I hope to see more of ya"ll in the future.
09/28/08 08:43 PM
#25


Sorry for all the confetty it's just that scritch-scratch gave me the biggest bag and I thought it would last all game but we scored so many points I was out by halftime.
For all who missed you need to do 25 pushups, 25 situps and 25 laps at Jennie Jaynes Stadium ASAP! lol
09/29/08 01:07 PM
#27



My gosh, I think we're the best looking 25 year reunion class there could be. Can you imagine our 50th!! The guys up there with their canes, walkers, oxygen masks.... and all of us hooting and hollering, wheezing and coughing...!! Hee Hee!!

Julie and Lisa--What a wonderful job in organizing things and getting us involved in the process. I'm still going to work on finding some more missing classmates to get a bigger turnout next time. Everyone, if you can think of someone you'd really like to see that you've lost contact with, try to find them or let me know and I'll work on it for you. My email address is lisab12565@yahoo.com if anyone wants to contact me. I'm going to check out facebook although I've never done anything like that.

I did get a lead on my good friend Velma Poland (she was my maid of honor when I got married). I think it was Chris Young that got me lined out on that!! Thanks Chris!! I looked up the website you told me about, sent an email, and got ahold of Geoff Williams. Geoff and Velma (Annie is what she goes by now) divorced in 2003. He's living in Minnesota, she's in New Mexico.

Thanks everyone for a wonderful time. I was hoarse the next day from all the talking, laughing, and screaming. If any of my peeps would like to get together and do something sometime, my email address is lisab12565@yahoo.com . I'm going through a divorce and it'd be nice to do something with grown ups every once in awhile. You parents out there know what I mean. Everyone take care and let's plan for the next reunion!!
09/29/08 02:00 PM
#28


-Randy
09/29/08 03:12 PM
#29


Thank you so much for all the work you did, to make such a great reunion!
I would also like to thank Lisa Braverman and Dean Roe for all of their time and hard work!
To everyone else involved in helping decorate, planning and anything else, thank you!
I had a great time both nights talking to eyeryone and catching up on old times.
I will have to say that I had a hard time leaving Saterday night! I did'nt want the night to end!
Wow, what a great great weekend!

09/29/08 03:32 PM
#30



The highlights of the evening were watching those cheerleaders get ready in the back room, Schwickrath getting everyone so fired up all night, Herbie's grade school game and of course wearing my crown. I am still hoarse and exhausted this morning, but it's a good kind of tired. I think we should do this every 2 years! At the tailgate when we were getting a little rowdy I was watching all my fellow Foundation members. All they would say was, "You guys have a FUN class." It's great to see we've still got it. Thanks for being there!
09/29/08 04:59 PM
#31


Kevin C. Walker
09/29/08 10:07 PM
#32

youtube.com" target="_blank">youtube.com, yea i put it on youtube!

If anyone wants a permanent copy, I can burn it on CD and send it to ya. Just email me at mattwm6698@yahoo.com, include name and address, and I'll burn it for ya and send it, no problem.

regards...
05/28/10 10:12 PM
#40


Have a safe and sound Memorial Day everyone. Please remember those brave Vets that sacrificed their lives so that we can have our freedoms. God Bless.
09/24/13 08:34 AM
#41

H
09/24/13 08:39 AM
#42

Hey Class of 83...I hope everyone is doing great. I found these photo's of two lovely ladies from our class. Can anyone guess who they are? Well if you said Linda Bell and Julie Coble then you've got it! Ding,Ding,Ding...Im sure not much has changed in the last 30 years.

If anyone knows how to reach Julie, please pass this on. She might enjoy a good laugh.

Thank You;

Linda J Bell
10/06/13 06:24 PM
#43

Many thanks to EVERYONE who attended the 30th Anniv parade and party!! You guys are beautiful both INSIDE and OUT!