Smith-Cotton High School

Class Of 1983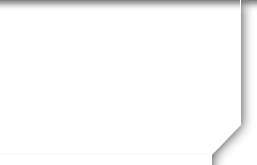 Troy Bass
Profile Updated:
April 16, 2008
| | |
| --- | --- |
| Residing In: | West Plains, MO USA |
| | |
| --- | --- |
| Spouse/Partner: | Michelle (Shelly) |
| | |
| --- | --- |
| Occupation: | Sales Manager (Great Rivers Distributing) |
| | |
| --- | --- |
| Children: | Riley born 1987, Brody born 1998 |
Yes! Attending Reunion
Comments:
Selling Budweiser
School Story:
My school memories. They are clouded for sure.
" I remember drinking beer on the way to school with Brian Shull in my gold 1970 Chevy pick-up.
" I remember being in band and choir because they were easy classes.
" I remember parties at the Robins houses. I know one lived in Walnut Hills and she had a really hot mom. The other lived behind the fair grounds. They were younger than us.
" I remember Coach Long giving me damn Cobras all the time. He would hold his hand up like a Cobra snake and hit me in the chest. It would knock the shit out of me.
" I remember chewing Hawken chewing tobacco in this one class with a real old teacher. She was really old and kinda weird, but real nice. She walked every where. I cant remember her name.
" I remember getting suspended for dropping the F bomb in typing class.
" I remember sitting at Bings parking lot to find out where the parties were.
" I remember pounding a few beers on graduation day. Was I valedictorian?
" I remember senior week going to some place down at the lake. We went to this fair like place and rang the bell with a big sledge hammer for mugs.
" I remember how happy I was to see a signature on my diploma.
I wish I could do it again knowing what I know now. I was trying to think of some hot teachers, but Im drawing a blank.
I would like to thank Julie for all her work. I would like to nominate her for reunion queen. This Buds for you.

Troy's Latest Interactions