In Memory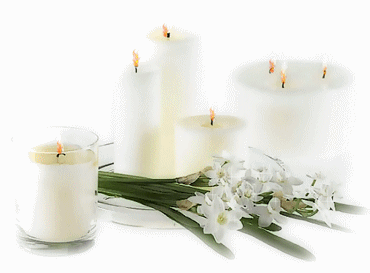 Helen Sloan York

Helen Sloan York, 68, passed away peacefully at her home in Harmony. She was born May 2, 1951, in Statesville, to Avery Sloan and Edith Warlick Sloan, both deceased, of Statesville. She leaves behind a husband, Bill York of Harmony; two daughters, Dare York of Harmony and Emily York Salter (Benji Salter) of Weaverville; three grandchildren, Avery, Lila, and Bennett; her brother, Andy Sloan and his family of North Myrtle Beach, S.C.; numerous cherished family members and friends; and her dear childhood friend, Amelia Cates. She was preceded in death by her sisters, Gail Sloan and Anita Sloan. Helen was a loving wife, mother, and caretaker. After she was married, Helen and her husband, Bill, settled in Harmony, on the York family farm and raised a family. She worked alongside her husband and father and mother-in-law in the tobacco fields and at the family auction company. As her daughters were about to move onto high school and college, she went back to school at Mitchell Community College in Statesville, where she obtained her CNA degree. Helen worked several years as a CNA for a home health company and retired from Iredell County Hospice and York Auction. She experienced many joys in her lifetime: watching her daughters grow up and receive their master's degrees, the births of her three grandchildren, and time spent being surrounded by a large, loving family, circle of friends, and community. The family would like to thank everyone for their thoughts and prayers; the York family for all their love and support; and the Iredell County Hospice. At this time, due to the current global health concerns, the family will hold a private graveside service and will follow with a public memorial service at a later date at Clarksbury United Methodist Church. In lieu of flowers, donations may be made to the Iredell County Hospice. Nicholson Funeral Home is entrusted with the arrangements.
Wes Jones
APRIL 2, 1951 – JANUARY 27, 2020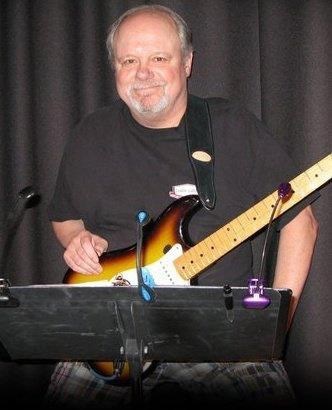 John Wesley "Wes" Jones, III, of Raleigh, passed away on January 27, 2020 following an extended illness. Wes was born to Ruth "Bouchie" Scott Jones and John Wesley Jones, Jr., on April 2, 1951 in Japan, where his father was stationed while in the US Army.
He is survived by his wife of 18 years, Kathy, daughters Lesley and Lindsay, and granddaughters, Aubrey and Alyanna. Surviving siblings are Janet Andrews, Katherine Carpenter, Gordon Jones, and David Jones. Also surviving are four nephews, three nieces, and one great-niece.
Wes grew up in Statesville, NC, graduating from Statesville High School in 1969. While at SHS, he played football and discovered a passion for music. This passion extended from his high school years to present, first playing in rock-n-roll bands and later in church praise bands for 20 years. Completely self-taught, he mastered several instruments but his favorite was his Fender Strat guitar.
After graduating from N.C. State University with a B.A. degree in Economics, Wes made his home in Raleigh. While at State, he was a member of Pi Kappa Alpha social fraternity and became a diehard lifelong Wolfpack fan.
An expert in North Carolina history, Wes spent decades as a Civil War reenactor and living historian, and delighted in exploring his family's ancestry and genealogy.
Wes retired from a career of nearly thirty years with Motorola. He served in various positions of sales and technical support for two-way communications, traveling extensively throughout the U.S. In retirement, Wes volunteered at the City of Raleigh Police Department and worked in the Police Service Center.
A Celebration of Life Service will be held on Saturday, February 22, at 2:00 pm at Mitchell Funeral Home in Raleigh. Family will receive friends during the reception to follow.
In lieu of flowers, donations may be made to North Raleigh Ministries.
LINDA CONNOLLY HOWLE

Linda Connolly Howle, 68, of Simpsonville, SC, beloved wife of Arthur H. Howle, Jr., died Saturday, January 4, 2020. Born in Statesville, NC, she was the daughter of the late Gurney and Annie Belle Connolly. Linda worked for many years at Standing Springs Child Development Center, where she served in various roles, from teacher to cook. She was an active member of Standing Springs Baptist Church. In addition to her husband of 48 years, she is survived by her children: Beth Brown and husband Chris, Michael Howle, and April Hammond and husband Byron; and her five cherished grandchildren: Elliot and Ian Brown, Tristan Howle, and Ella and Quinn Hammond. She was preceded in death by her mother and father and two brothers, Gilbert Connolly and Jonathan Connolly.
If you are aware of a Greyhound who should be added to this page please let us know.